The offer is valid for students of Greek and Cypriot universities. Submission of academic ID is required.
protected users worldwide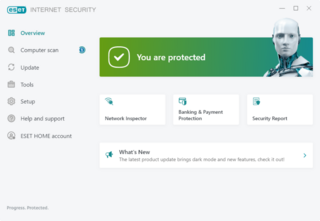 Easy to install
Install and forget about it - the best way to remain safe. If you can open an email and click a button, You can install ESET.
Easy to read
Easy to read reports, automatic updates and simple renewal. Keep control of the security status of your entire household from one account.
Easy to run
ESET is designed to work in the background and not interfere with your work. All you´ll notice is your device running faster and lighter.
A truly hassle-free experience
No-nonsense product: Runs scans, clean files and check reports with one click.
Frequently Asked Questions
Trusted by consumers and businesses alike