ESET Security Management Center

provides real-time visibility for on-premise and off-premise endpoints as well as full reporting for ESET enterprise-grade solutions from a single pane of glass securely deployed on premise or in cloud.


Complete network visibility






Security management automation
---
Single-Click threat remediation
From the threats tab, you can create an exclusion, submit files for further analysis, or initiate a scan from a single click.
Dynamic and custom reporting
The ESET Security Management Center provides over 170 built in reports and allows you to create custom reports from over 1000 data points.
Fully-customizable notification system
The notification system features a full "what you see is what you get editor" where you will be able to fully configure notifications to be alerted on the exact information you want to be notified about.
Fully automated VDI support
A comprehensive hardware detection algorithm is used to determine the identity of the machine based on its hardware. This allows automated re-imaging and cloning of non-persistent hardware environments.
PROBLEM
Organizations need to know when an unapproved software has been installed, then are required to remediate the software afterwards.
SOLUTION

Set up a dynamic group within ESET Security Management Center to look for a specific unwanted piece of software.
Create a notification to alert the IT department when a computer meets this criterion.
Set up a software uninstall task in the ESET Security Management Center to execute automatically when a computer meets the dynamic group criteria.
Set up a user notification that automatically pops up on the user's screen indicating that they committed a software installation violation by installing the above software.


protected by ESET since 2017
more than 9,000 endpoints


protected by ESET since 2016
more than 14,000 endpoints
The ESET difference
Single Pane of Glass
All ESET Endpoint products running on Windows, macOS, Linux can be managed from a single ESET Security Management Center instance. In addition, ESET Security Management Center supports full Mobile Device Management (MDM) of Android and iOS devices.
Flexible Install
ESET Security Management Center can be installed on Windows, Linux or via Virtual Appliance. After installation all management is done via a web-console, allowing easy access and management from any device or operating system.
Granular Policy Control
Organizations can set up multiple policies for the same computer or group and can nest policies for inherited permissions. In addition, organizations can configure policy settings as user-configurable, so you can lock down any number of settings from the end-users.
SIEM Support
ESET Security Management Center fully supports SIEM tools and can output all log information in the widely accepted JSON or LEEF format.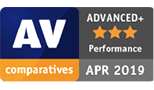 ESET #1 in AV Comparatives Performance test in May 2019.


ESET achieves highest score in SE Labs test in Q1 2019.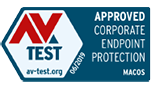 ESET Endpoint Security was named the best business antivirus for MacOS.


ESET ranked highest final score by VBSpam test in June 2019.
Explore our customized solutions
Please leave us your contact details so we can design a personalized offer to fit your requirements.
No commitment.
Looking for the complete security of your network?
Related enterprise-grade solutions


Security Management Center
Endpoint Protection Platform
Cloud Sandbox Analysis


Security Management Center
Endpoint Protection Platform
Cloud Sandbox Analysis
Endpoint Detection & Response
Related products and services
Stay on top of cybersecurity news
Brought to you by awarded and recognized security researchers from ESET's 13 global R&D centers.
Corporate blog
The research featured in ESET's industry report on government works in concert with perspectives from the European Commission, CERN and Europol presented at the ESET European Cybersecurity Day virtual...
If there is one clear takeaway from our investigation into FinTech, it's that it is high time to put app security first. The convenience, automation, and data analysis offered by apps to users is no...
We Live Security blog
After a year in which the COVID-19 pandemic upended the way we live, work and socialize, we are likely to see an increased threat from ransomware and fileless malware in 2021, according to the latest...