ESET named as THE ONLY CHALLENGER
in 2018 Gartner Magic Quadrant for Endpoint Protection Platforms


ESET has a full range of business solutions covering endpoint protection, and mobile, file, mail and gateway security - plus an all-new central management console.

Uncover APTs and Targeted Attacks with EDR solution from #1 global endpoint security partner from EU


Get 365/24/7 access to customer care specialists for assistance within guaranteed response times. Get help with major upgrades, migrations, and other tasks.


Keep your company and customer data secured using our state-of-the-art encryption solutions.
Global Enterprise Agreement
A single contract covering your security needs across multiple locations.
Take advantage of the benefits of ESET solutions
Read a full explanation of how ESET products can work for your enterprise.


Lower Cost
Data access protection without the expense – or the hassle
ESET Endpoint Security allows you to manage online and offline data access without the need for expensive dedicated tools.
Removing the grind from IT security
Repetitive IT security tasks are automated, even on endpoints without 24/7 connectivity.

Mobile capabilities
Secure your mobile workforce's data access
ESET's built-in Data Access Protection keeps your workforce's mobile communications secure.
Protect your laptop endpoints anytime, anywhere
Even when your laptop isn't connected, ESET's solution can deal with security issues.


Outstanding usability
Switch seamlessly with RIP & Replace
Installing ESET automatically removes any redundant software, saving you time and IT resources.
The management console you asked for
ESET's all-new web-console makes IT security management simple yet intuitive, while retaining full drill-down capabilities.
Customer story
The biggest thing that stands out is its strong technical advantage over other products in the marketplace. ESET offers us reliable security, meaning that I can work on any project at any time knowing our computers are protected 100%.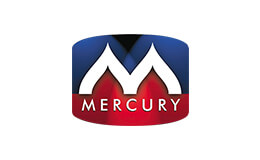 Make an enquiry
Please leave us your contact details so we can provide you with a free trial license and deliver a personalized offer tailored to your company's needs. No commitment.