ESET Mail Security for IBM Domino

Additional layer of real-time email protection against targeted attacks, phishing and malware perfectly complementing ESET's overlapping layers of security protection with:




---
Multilayered protection
The first layer works with our proprietary antispam technology, which filters spam messages with almost 100% accuracy as shown by 3rd party testing. The second layer is our antimalware scanner, which detects suspicious attachments. An additional layer can be implemented in the form of a cloud sandbox with ESET Dynamic Threat Defense.
Proprietary technology
ESET Mail Security solutions use in-house developed anti-spam, anti-phishing and host server protection, combining machine learning, big data and human expertise into one, award-winning mail security platform.
Robust quarantine management
In case messages are quarantined, users receive emails via which they can handle the message management themselves. In addition, administrators can have summary reports sent to them on a regular basis. However, if ever someone is waiting for an email message, an administrator can easily decide to delete or release messages from a central quarantine.
PROBLEM
Users are constantly targeted via phishing campaigns that may contain other malicious components.
SOLUTION

Early warning system such as ESET Threat Intelligence notifies about a phishing campaign.
Rules can be implemented in ESET Mail Security to prevent emails from being received from known malicious countries and domains.
ESET Mail Security uses a sophisticated parser that searches message body and subject line to identify malicious links.
Any email containing malicious files or links is quarantined and prevented from being received by the users.

protected by ESET since 2017
more than 9,000 endpoints

protected by ESET since 2016
more than 32,000 endpoints
The ESET difference
Antispam
Using our own proprietary award-winning engine, spam is prevented from ever reaching your users' mailboxes. Includes SPF and DKIM validation, backscatter protection and SMTP protection.
Antimalware
Our second layer of protection built into ESET Mail Security provides detection of suspicious or malicious attachments to prevent users from being infected.
Anti-phishing protection
Prevents users from accessing web pages known for phishing by parsing messages body and subjects to identify URLs. URLs are then compared against the phishing database and rules to decide whether they are good or bad.
On-demand database scan
On-demand database scanner provides option to choose the targets to scan. Also, you can use the scheduler to run the database scan at a specific time or at an event.
Rules
ESET's comprehensive rule system allows administrators to manually define email filtering conditions and actions to take with filtered emails.
Mail quarantine manager
Admin can inspect objects in this special IBM Domino database and decide to delete or release them. This feature offers simple management of emails quarantined by the transport agent.
ESET MAIL SECURITY
FOR IBM DOMINO
Make an enquiry
Leave us your contact details to receive an offer tailored for your company's needs.
Try before you buy
Why not download a free trial license with absolutely no commitment on your side.
Operating systems:
Microsoft Windows Server 2016, 2012 R2, 2012, 2008 R2, 2008, 2003 R2 SP2
IBM Domino 6.5.4 and newer
Compatible with ESET Security Management Center and ESET Remote Administrator 6. See more information about remote management compatibility.
Corporate blog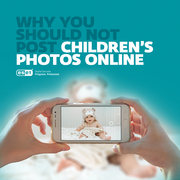 Sharing our lives online has become second nature to us. But is this what we want to teach our children?
We Live Security blog
Learn the basics of zero-trust, and how building a zero-trust environment can protect your organization.
The post Develop a zero‑trust environment to protect your organization – Week in security with...
Are you on Tinder? With 75 million monthly active users, you might be able to find the right one. However there are also traps you need to look out for. Read more about catfishing, sextortion,...
Stay on top of cybersecurity news
Brought to you by awarded and recognized security researchers from ESET's 13 global R&D centers.