ESET Endpoint Security for Android

Leverages a multilayered approach to provide complete protection and secure device management of your Android mobile devices. Enables:

Protection against ransomware



---
Management server
ESET Security Management Center manages all endpoint products including mobile from a single pane of glass that can be installed on Windows or Linux. In addition to installation, ESET has a virtual appliance that you can simply import for quick and easy setup.
Machine Learning
All ESET Endpoint products currently use machine learning in conjunction with all of our other layers of defense and have done so since 1997. Specifically, machine learning is used in the form of consolidated output and neural networks.
Multilayered defense
A single layer of defense is not enough for today's constantly evolving threat landscape. All endpoint products have the ability to detect malware pre-execution, during execution and post-execution. By focusing not just on a specific part of the malware lifecycle, this allows ESET to provide the highest level of protection possible.
PROBLEM
Not only is ransomware a desktop and server threat, but it is also a threat on Android devices.
Organizations need to make sure all of their data is protected, to avoid being held to ransom.
SOLUTION

Deploy ESET Mobile Security to all Android mobile devices to ensure that they are protected from any type of malware.
Restrict Android devices from installing applications from unknown sources to limit risk.

protected by ESET since 2017
more than 9,000 endpoints

protected by ESET since 2016
more than 32,000 endpoints
The ESET difference
Mobile Device Management
The application automatically notifies both user and administrator if the current device settings are not in compliance with corporate security policies and suggests the necessary changes.
Anti-Phishing
Protects users from fake websites that attempt to acquire passwords, banking data, and other sensitive information.
Anti-Theft
Easily remote lock, wipe or activate a siren when a device is believed to be lost or stolen. In addition, send custom messages directly to devices, or set up lock screen information to help ensure devices get returned to their proper owners.
Application Control and Audit
Offers administrators the option to monitor installed applications; block access to defined applications, permissions or categories, prompt users to uninstall particular applications and track applications and their access to personal/company data sorted by categories.
Outstanding results of ESET Endpoint Security solution in the recent Real-World Protection Test

ESET achieves highest score in SE Labs test in Q1 2020

ESET recognised for peak excellence in the category of usability in the AV Test annual test results

ESET achieved the highest final score in the latest VBSpam test
ESET ENDPOINT SECURITY
FOR ANDROID
Make an enquiry
Leave us your contact details to receive an offer tailored to your company's needs.
Try before you buy
Why not download a free trial license with absolutely no commitment on your side.
Operating systems: Android 4+
Minimum screen resolution: 480x800
Free space: 20MB
CPU: ARM with ARMv7 instruction set
Requires internet connection
Compatible with ESET Security Management Center and ESET Remote Administrator 6. See more information about remote management compatibility.
ESET Endpoint Protection Platform covers also following OSes:
Looking for the complete security of your network?
Related enterprise-grade solutions
Stay on top of cybersecurity news
Brought to you by awarded and recognized security researchers from ESET's 13 global R&D centers.
Corporate blog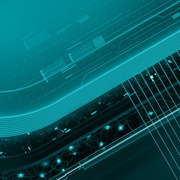 The plugin tracks license usage, creates billing adjustments, monitors dynamic groups from the ESET PROTECT Server, and automatically creates tickets within the PSA software.
We Live Security blog
The technology is both widely available and well developed, hence it's also poised to proliferate – especially in the hands of those wishing ill
While it may be too late to introduce wholesale changes to your security policies, it doesn't hurt to take a fresh look at where the biggest threats are and which best practices can help neutralize...