Anti-malware & Antispam
Scans all inbound and outbound POP3, SMTP and IMAP traffic. Filters out email-borne threats, including spyware at the gateway level. Stops spam and phishing messages with high interception rates. ESETS_SMTP module runs independent of the Mail Transport Agent (MTA). Improved antispam engine with an option to define threshold levels with great precision.
Remote management
Compatible with ESET Security Management Center which provides a perfect "look & see" overview of the network security status from a single pane of glass. Gives you the option to schedule on-demand scans, actions and security tasks. Allows you to customize log details and modify reports and notifications to help you monitor compliance with company security standards.
Smooth operation
Features content filters for Postfix, Sendmail, Qmail, Exim, Zmailer, and others. Smoothly integrates in the Novell Groupwise environment. Ready for integration with Zarafa collaborative software. Set-and-forget functionality. Powered by advanced ESET LiveGrid® technology, combining speed, accuracy and minimal system impact.


protected by ESET since 2017
more than 9,000 endpoints


protected by ESET since 2016
more than 14,000 endpoints
ESET MAIL SECURITY FOR LINUX / FREEBSD
Make an enquiry
Leave us your contact details to receive an offer tailored for your company´s needs.
Try before you buy
Why not download a free trial license with absolutely no commitment on your side.
Looking for the complete security of your network?
Related bundled solutions

Multilayered technology, machine learning and human expertise combined with easy to use on-premise security management to provide best level protection.
On-premise management
Endpoint security
File server security
Related products and services
Stay on top of cybersecurity news
Brought to you by awarded and recognized security researchers from ESET's 13 global R&D centers.
Corporate blog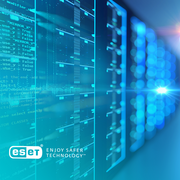 In light of recent Microsoft Exchange exploits after the vulnerability disclosure and patch release, we comb through our own data and wonder how many organizations have already been probed and...