ESET Endpoint Protection Standard Cloud

Keep your network clean. Protect your endpoints (computers and file server) against threats and data theft with easy to use cloud-based security management. Benefit from:
Light footprint on endpoints
Reliable antimalware protection
Prevention of fake websites
Cloud-based remote management
---
Bundled solution includes following products:
Robust multi-platform antimalware protection. Our award-winning anti-phishing engine protects sensitive company information, such as usernames and passwords, against fake websites. Other advanced technologies inside include cloud-powered scanning and device control.
Provides advanced protection to all network file storage, general servers and multi-purpose servers. Ensures servers are stable and conflict-free. Limits restarts and maintenance windows to a minimum to guarantee business continuity.
Manage products via the cloud
ESET Cloud Administrator web-based console enables you to remotely manage all products of your company's network security. This service gets rid of the need to buy, install or maintain additional hardware. So you reduce the total cost of ownership. It's easy to use. So you can concentrate on your important work.
All your network security management in one place
Secure access via web browser
Always the latest version – updates automatically
No need for extra hardware
Explore our customized solutions
Please leave us your contact details so we can design a personalized offer to fit your requirements.
No commitment.
ESET is a reliable security solution that is easy to manage… the business benefits from the extra protection and less downtime.
- Brian Keenes, IT Manager, Red Lea Chickens Pty Ltd
Looking for more?
Upgrade - protection against ransomware


Multilayered technology, machine learning and human expertise combined to incorporate the best level of protection, with simple-to-use cloud-based security management.
Cloud-based management
Endpoint security
File server security
Add data access protection


Business solution for superior and enhanced protection of an organization's data and intellectual property. Includes:
Two-factor Authentication
Endpoint Encryption
Stay on top of cybersecurity news
Brought to you by awarded and recognized security researchers from ESET's 13 global R&D centers.
Corporate blog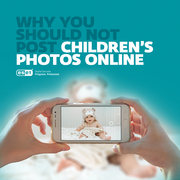 Sharing our lives online has become second nature to us. But is this what we want to teach our children?
We Live Security blog
(Almost) everything you always wanted to know about virtual private networks, but were afraid to ask
The post Virtual private networks: 5 common questions about VPNs answered appeared first on...
Educating employees about how to spot phishing attacks can strike a much-needed blow for network defenders
The post Phishing awareness training: Help your employees avoid the hook appeared first on...