ESET Endpoint Security for Android

Leverages a multilayered approach to provide complete protection and secure device management for your Android mobile devices. Enables:


Protection against ransomware






---
Remote network management
ESET Security Management Center manages endpoint products, including ESET Endpoint Antivirus for Linux, from a single pane of glass and can be installed on Windows or Linux. As an alternative to on-premise server installation, customers with up to 250 seats can opt for ESET Cloud Administrator.
Machine learning
All ESET endpoint products currently use machine learning in conjunction with all of our other layers of defense and have done so since 1997. Specifically, machine learning is used in the form of consolidated output and neural networks.
Multilayered defense
A single layer of defense isn't sufficient in today's constantly evolving threat landscape. All ESET endpoint products have the ability to detect malware pre-execution, during execution and post-execution. By focusing on the entire malware lifecycle, ESET provides the highest level of protection possible.
PROBLEM
Not only is ransomware a desktop and server threat, but it is also a threat to Android devices.
Organizations need to make sure all of their data and devices are protected so they can't be held for ransom.
SOLUTION

Deploy ESET Mobile Security to all Android mobile devices to ensure that they are protected from any type of malware.
Restrict Android devices from installing applications from unknown sources to limit risk.


Protected by ESET since 2011.


Protected by ESET since 2016.
The ESET difference
Mobile device management
The application automatically notifies both user and administrator if the current device settings are not in compliance with corporate security policies, and suggests the necessary changes.
Anti-phishing
Protects users from fake websites that attempt to acquire passwords, banking data and other sensitive information.
Anti-Theft
Easily remote lock, wipe or activate a siren when a device is believed to be lost or stolen. In addition, send custom messages directly to devices, or set up lock screen information to help ensure devices get returned to their proper owners.
Application control and audit
Offers administrators the option to monitor installed applications; block access to defined applications, permissions or categories; prompt users to uninstall particular applications; and track applications and their access to personal/company data sorted by categories. ESET #1 in AV Comparatives Performance test in May 2019.


ESET achieved highest score in SE Labs test in Q1 2019. ESET Endpoint Security named best business antivirus for MacOS.


ESET ranked highest by final score in VBSpam test in June 2019.
ESET ENDPOINT SECURITY
FOR ANDROID
Get started
We'll design a personalized offer to fit your requirements.
Or, you can purchase this product online as part of ESET security bundles. Learn more
Try before you buy
Experience ESET products including ESET Full Disk Encryption for 30 days with a free trial, to make sure they suit your needs. All you need is ESET Business Account.
ESET Endpoint Protection Platform also covers the following OSes:
Looking for additional solutions?
Related enterprise-grade solutions
Related products and services
Stay on top of cybersecurity news
Brought to you by respected security researchers from ESET's 13 global R&D centers.
Corporate blog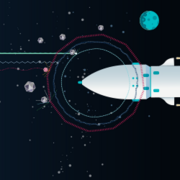 With cybercrime skyrocketing during the coronavirus shutdowns, there has never been a more important time to secure your business from potential threats. Running a business is a complicated, difficult...
Over the years, bullying has evolved and adapted to the changing world—and, unfortunately, technology now plays a significant role in many forms of bullying among young people. One third of all people...
Webinars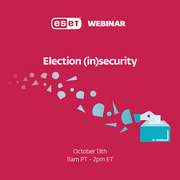 Tuesday, Oct 13, 2020
As the countdown to the U.S. presidential election continues, concerns about cybersecurity are on the rise.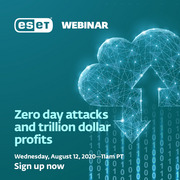 Wednesday, Aug 12, 2020
Learn about the latest advanced cyberattacks and effective defenses.