ESET Endpoint Protection Advanced

Combines enterprise-grade multilayered technology, machine learning and human expertise to incorporate the best level of protection with automated security management. Provides:
Targeted attacks protection
Advanced persistent threats detection
Protection against ransomware
Fileless attacks prevention
---
Bundled solution for enterprise includes
ESET Security Management Center is an easy-to-use management console. It provides real-time visibility for on-premise and off-premise endpoints as well as full reporting for ESET solutions on all OSes, all managed with a single pane of glass.
This new generation of ESET endpoint protection platform combines strong malware, exploit and ransomware prevention. It leverages ESET's multilayered approach incorporating machine learning, advanced behavioral analytics, big data and technological expertise.
Use case: Fileless malware
PROBLEM
Fileless malware is a relatively new threat, and because it only exists in memory, it requires a different approach than traditional file-based malware.
SOLUTION

A unique ESET technology, Advanced Memory Scanner, protects against this type of threat by monitoring the behavior of malicious processes and scanning them once they decloak in memory.
Reduce data gathering and investigation time by uploading the threat into ESET Threat Intelligence to provide information on how the threat functions.
Multilayered technology, machine learning and human expertise provide our customers with the best level of protection possible.
Use case: Zero-day threats
PROBLEM
Zero-day threats are a major concern for businesses, because they don't know how to protect against something that they have never seen before.
SOLUTION

Deploy ESET endpoint solution and leverage heuristics and machine learning as part of a multilayered approach to prevent and protect against never before seen malware.
13 global R&D facilities help to quickly respond to malware after its first incidence anywhere across the globe.
ESET's cloud malware protection system, ESET

LiveGrid®

, automatically protects against new threats without the need to wait for the next detection update.
Enhance bundled solution with an advanced add-on
ESET Full Disk Encryption

Helps you comply with data protection regulations like GDPR, PCI and others

Monitor encryption on user machines remotely
Protect company data with a simple yet powerful solution


protected by ESET since 2011
license prolonged 3x, enlarged 2x


protected by ESET since 2016
more than 14,000 endpoints
Recommended cybersecurity services
Early warnings about threats and comprehensive data feeds from cloud-based cyberspace intelligence that ESET collects from more than 110 million sensors worldwide.
Installation and configuration of a specific product in your environment to reduce complexity and ensure business continuity.
ESET has been our reliable security solution for years. It does what it has to do; you do not have to worry. In short, ESET stands for: reliability, quality and service.
- Jos Savelkoul, Team Leader ICT-Department; Zuyderland Hospital, Netherlands; 10,000+ seats
ESET Endpoint Protection Advanced
Buy now for up to 50 devices
Try before you buy
Experience ESET products including ESET Full Disk Encryption for 30 days with a free trial, to make sure they suit your needs. All you need is ESET Business Account.
Looking for more?
Upgrade to full-service protection


Comprehensive, easily managed protection; incorporates off-premise cloud sandboxing that leverages machine learning and behavior-based detection. Includes:
Security Management Center
Endpoint Protection Platform
Cloud Sandbox Analysis
Add complete mail security


Business solution incorporating antispam, anti-phishing and Cloud Sandbox Analysis for the complete protection of mailboxes and mail servers. Includes:
Security Management Center
Cloud Sandbox Analysis
Mail Security
Stay on top of cybersecurity news
Brought to you by respected security researchers from ESET's 13 global R&D centers.
Corporate blog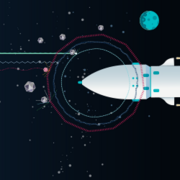 With cybercrime skyrocketing during the coronavirus shutdowns, there has never been a more important time to secure your business from potential threats. Running a business is a complicated, difficult...
Over the years, bullying has evolved and adapted to the changing world—and, unfortunately, technology now plays a significant role in many forms of bullying among young people. One third of all people...
Webinars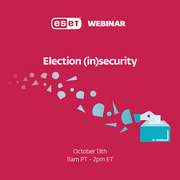 Tuesday, Oct 13, 2020
As the countdown to the U.S. presidential election continues, concerns about cybersecurity are on the rise.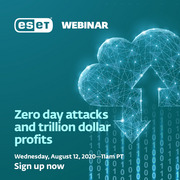 Wednesday, Aug 12, 2020
Learn about the latest advanced cyberattacks and effective defenses.