ESET SysRescue Live disc
A malware cleaning tool that runs independent of the operating system from a CD, DVD, or a USB. It has direct access to the disk and the file system, and therefore is capable of removing the most persistent threats.
Download & Create
your ESET SysRescue Live disc

Download ESET SysRescue Live .iso image file

a) CD/DVD - Burn disc image
b) USB drive - Use a free third-party software to create a Live USB
Scan any PC
with ESET SysRescue Live

Insert your ESET SysRescue Live CD/USB & reboot

Select "Run ESET SysRescue"

Once the program starts, click "Update" to download the latest signatures

Click "On-demand scan" and select "Smart scan" or "Custom scan"
System Requirements
Microsoft Windows® 10, 8.1, 8, 7, Vista, XP, 2000
Microsoft Windows Server 012, 2012 R2, 2008 (x86 and x64), 2008 R2, 2003 (x86 and x64), 2000
Microsoft Small Business Server 2011, 2008, 2003
Want full-fledged protection?
ESET SysRescue Live is only intended as an on-demand scanning and removal tool to get rid of persistent threats.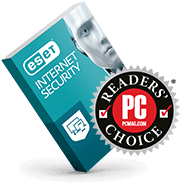 ESET INTERNET SECURITY
Edition 2020
Comprehensive, real-time protection of your computer, we recommend that you download and install ESET Internet Security.