What is identity theft?
Identity theft refers to any type of crime in which someone obtains and uses your personal data fraudulently, typically for financial gain.
Online identity theft relies on the popularity of the internet—along with its speed, ease of use and security vulnerabilities—to commit fraud via email scams, phishing attacks, and other techniques.
Phishing emails contain a link to a fraudulent website intended to collect a user's sensitive data (account numbers, passwords, PIN numbers).
Spyware, such as keylogging programs, collects passwords, account numbers, PIN numbers, Social Security numbers, etc. as users enter them.
Why you need identity theft protection
Because identity theft is so profitable (a single stolen medical record can command $50 on the market), criminals will continue to target individuals and computers that are vulnerable.
Your best defense is an internet security solution that will protect your computer, devices, personal information and other data.
7 Ways to Identify and Prevent Identity Theft Online
How ESET identity theft protection works

Anti-Phishing
Protects your identity by blocking phishing websites out to collect your confidential information.

Automatic Banking Protection
Opens a secure browser for online payments to keep spyware from accessing your information.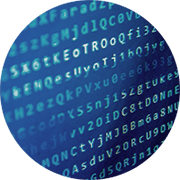 Personal Firewall
Blocks hackers on Wi-Fi from accessing your data and transactions.