ESET Endpoint Protection Standard Cloud

Keep your network clean. Protect your endpoints (computers and file server) against threats and data theft with easy to use cloud-based security management. Benefit from:
Light footprint on endpoints
Reliable antimalware protection
Prevention of fake websites
Cloud-based remote management
---
Bundled solution includes following products:
Robust multi-platform antimalware protection. Our award-winning anti-phishing engine protects sensitive company information, such as usernames and passwords, against fake websites. Other advanced technologies inside include cloud-powered scanning and device control.
Provides advanced protection to all network file storage, general servers and multi-purpose servers. Ensures servers are stable and conflict-free. Limits restarts and maintenance windows to a minimum to guarantee business continuity.
Manage products via the cloud
Cloud-based management console enables you to remotely manage all products of your company's network security. This service gets rid of the need to buy, install or maintain additional hardware. So you reduce the total cost of ownership. It's easy to use. So you can concentrate on your important work.
All your network security management in one place
Secure access via web browser
Always the latest version – updates automatically
No need for extra hardware
Comply with data protection regulations with remotely manageable ESET Full Disk Encryption add-on
Explore our customized solutions
Please leave us your contact details so we can design a personalized offer to fit your requirements.
No commitment.
ESET is a reliable security solution that is easy to manage… the business benefits from the extra protection and less downtime.
- Brian Keenes, IT Manager, Red Lea Chickens Pty Ltd
Looking for more?
Upgrade - protection against ransomware

Multilayered technology, machine learning and human expertise combined to incorporate the best level of protection, with simple-to-use cloud-based security management.
Cloud-based management
Endpoint security
File server security
Add data access protection
Stay on top of cybersecurity news
Brought to you by awarded and recognized security researchers from ESET's 13 global R&D centers.
Corporate blog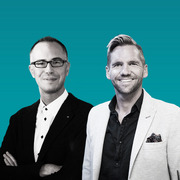 2022 was a strong year for MSPs, but 2023 looks to be even stronger. ESET experts claim that the number one priority for MSPs in 2023 is cybersecurity, and they are here to talk about the trends and...
We Live Security blog
How content creators and subscribers can embrace the social media platform without (overly) exposing themselves to the potentially toxic brew of NSFW content and privacy threats
The post Staying safe...
Here are some of the key moments from the five hours of Shou Zi Chew's testimony and other interesting news on the data privacy front
The post Highlights from TikTok CEO's Congress grilling – Week in...