EDITION 2022
ESET INTERNET SECURITY
Ideal for modern users concerned about their privacy, who actively use the internet for shopping, banking, work and communication. Secures Windows, macOS and Android devices.
Banking & Payment Protection

IMPROVED

Ransomware Shield

IMPROVED

Antispam
Network Attack Protection
Anti-Phishing
Device Control
Webcam Protection
Antivirus and Antispyware
System requirements & documentation
System requirements
WINDOWS
Microsoft Windows® 11, 10, 8.1, 8, 7 with SP1 and latest KB updates installed
macOS
macOS 12 (Monterey), macOS 11 (Big Sur), macOS 10.15 (Catalina), macOS 10.14 (Mojave), macOS 10.13 (High Sierra), macOS 10.12.x (Sierra)
ANDROID
Android 5.0 and higher * (*ESTV AndroidTV 7.0 and higher)
Why ESET Internet Security?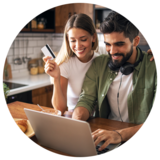 Powerful payment and privacy protection
Award-winning technology secures your internet banking and payments while detecting and blocking phishing sites.
Safe webcam calls with your loved ones
Monitors suspicious activity such as attempts to access your webcam, and warns you accordingly.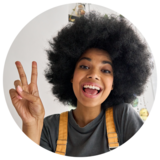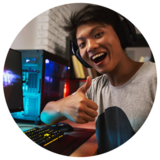 Advanced antivirus protection, zero performance drops
Enables you to maintain high performance and extend the lifetime of your hardware thanks to ESET's small system footprint. Silence system updates with automatic Gamer mode.
Customer stories
I've used ESET several times over the years and I trust ESET more than any other security brand.
For me this is the best form of security, both for private and commercial use.
Hans-Peter S., Germany
Because it's ESET. TOP product, trustworthy company and protection all in one place.
Kamil Š., Slovakia
Interested In More Features?
Enterprise grade protection for your home
Get access to industry-level protection just like the pros, with ESET LiveGuard. Upgrade your digital lifestyle to stop all unknown threats by isolating and analyzing suspicious files in the cloud before it even reaches your device.
Never forget passwords again
Easily store your passwords, auto-fill forms and generate strong passwords with ESET Password Manager. Keep track of all your logins and get access to them via an app and browser extension. Password management made easy.
Military-grade encryption for your data
Protect against data theft in the event of USB-key or laptop loss. ESET Secure Data (Encryption) lets you encrypt files and media drives for ultra-secure safeguarding of your data. Share data and collaborate securely without worries.
Get added protection with ESET Smart Security Premium. Learn More.
protected users worldwide
---
Manage and maximize your digital security with ESET HOME
Download or renew your licenses or add new devices from one place

Download the right protection for your operating system. Add extra seats to your license when necessary.

Remotely check your overall protection status Monitor the security status of your devices in real-time and receive important notifications at all times. Only for Windows and Android OS.

Share protection with family and friends

Share your digital security with just a few clicks, still conveniently billed and monitored from your account.

Android and iOS mobile app

Get immediate access to your licenses and information about the security of your Windows and Android devices wherever you are.