Find ESET products that suit your needs
WINDOWS
Premium security

Premium internet security for Windows

Most popular

Advanced security

All-round internet security for Windows

Basic antivirus

Award-winning antivirus for Windows

Award-winning antivirus
Makes my online journey easier

Life without ransomware
My data, safe from hijacking

Bank and shop online carefree
Your money transaction, in safe hands

Smart home devices protected
My home router regularly checked

All my passwords in one place
Safely stored and generated

My private content safe
By encryption of folders and USB drives
MAC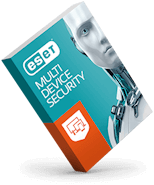 ANDROID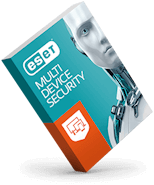 Safeguard your business
What is your company size?
Unbeaten Protection
ESET makes the only product ever to win 100 VB100
Virus Bulletin, an independent testing organization, presented its first Virus Bulletin Award (VB100) in 1998 and to this day is considered to be the most renowned accolade in the industry. With an unbroken record over 18 consecutive years, no other security product can claim to be the top performer by this independent testing and certification body.
IT, project management? First class. Deployment? Brilliant. Users? They never even noticed a change in the environment. Technical resources? Fabulous.
As an IT I've been worry-free since the first time we used it and I'm still worry-free now. It has made my life as an IT much easier.
I'm in IT, as a support consultant, and I cannot stress how many times I come across a machine that is running "Free" protection that has been compromised. ESET products are well priced, well supported and besides using a fraction of system resources compared to other brands, they are effective.
I use ESET NOD32 Antivirus on my PC and Mac at home, work and while traveling. It works quietly behind the scenes without ever interrupting what I do.
Press releases
ESET will launch its latest IoT security solutions and share groundbreaking research into the security and privacy implications of smart homes and devices at Mobile World Congress (MWC) – taking place...
Get your complimentary copy of the Gartner report now and view ESET's placement in the Magic Quadrant here.
We Live Security blog
The vulnerability of critical infrastructure, including energy grids, to cyberattacks has been a growing concern worldwide. Many nations have been scrambling to improve their defenses vis-à-vis...
A record-high proportion of organizations worldwide (67%) said that they had been breached at some point, up from 56% in the report's previous edition.