Why COVID-19 is a threat to the health of your business
ESET researchers talk about the latest cyber threats related to COVID-19 and offer advice on how to protect your organization from scams, ransomware and targeted attacks using sophisticated tools such as threat detection or MFA.
What's included in the bundled solution:
ESET REMOTE WORKFORCE OFFER
Purchase online
This service gets rid of the need to buy, install or maintain additional hardware. So you reduce the total cost of ownership. It's easy to use.
Try before you buy
Experience ESET products for 30 days with a free trial, to make sure they suit your needs. No commitment.
System requirements and license information
Supported operating systems
Microsoft Windows 10, 8.1, 8, 7, Vista
macOS 10.9 and later
Ubuntu Desktop 18.04 LTS 64-bit and RedHat Enterprise Linux (RHEL) Desktop 7 64-bit
For smartphones and tablets
Android 5 (Lollipop) and later
iOS 8 and later
Microsoft Windows Server 2019, 2016, 2012, 2008
Microsoft Windows Storage Server 2016, 2012, 2008
Microsoft Windows MultiPoint Server 2012, 2011, 2010
Microsoft Windows Small Business Server 2011, 2008
RedHat Enterprise Linux (RHEL) 7 64-bit
CentOS 7 64-bit
Ubuntu Server 16.04 LTS 64-bit, 18.04 LTS 64-bit
Debian 9 64-bit
SUSE Linux Enterprise Server (SLES) 12 64-bit, 15 64-bit
VMware vSphere 6.0, 6.5+, 6.7+ (vCenter Single Sign-On, vSphere Client/Web Client, vCenter Server, vCenter Inventory Service)
VMware NSX Manager 6.3+, 6.4.0, 6.4.1, 6.4.2
VMware Guest Introspection 6.2.4+, 6.3+, 6.4+
Mix and match your licenses as needed
ESET Unilicense covers all the bases, allowing you to mix and match endpoint protection without wasting a single license.
Add additional devices at any time
You can purchase licenses for additional computers, laptops, mobile devices and servers any time.
Transfer a license to another computer
You can transfer a valid ESET license to a completely new computer from the original one. In addition, you can switch from one OS to another.
Switch to a different platform at any time
It's easy to switch your protection from one platform to another any time during the license term, without having to purchase additional licenses.

ESET included as Enterprise Architecture EDR solution in Forrester's Now Tech: EDR, Q1 2020.
Get the report

ESET named a Top Player in Radicati Advanced Persistent Threat Protection – Market Quadrant 2020.
Get the report
Get inspired by our case studies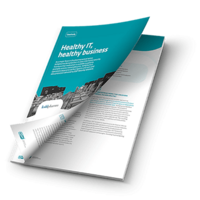 Healthy IT, healthy business
As a major force in the pharmaceutical sector, Kohlpharma demanded best-in-class information security.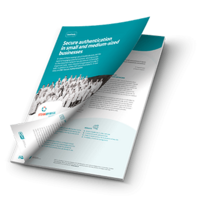 25When secure access is of business-critical importance
Learn how Stern-Wywiol Gruppe specializing in food supplements tackled the need to safely engage external workers.
Need for: Secure external access to the network, as remote desktop and VPN are widely used in the company
1130 endpoints
Our solution: ESET Secure Authentication
Strengthen your security now, pay later
Improve the security of the company network and data accessed from outside thanks to an additional authentication. Protect open-source VPNs and block unauthorized access to employee devices with our easy-to-implement MFA.
Add another vital security layer to your Endpoint Protection and Mail Security. Improve prevention from ransomware and targeted attacks with powerful cloud-based sandboxing to detect new, never before seen threats. No deployment resources necessary.
Contact us for specific needs related to the current crisis. We support healthcare institutions, government organizations and other selected customers by offering extended trials, free additional licenses, free ETI feeds and other solutions.
"ESET will continue to provide you with the best possible online security during the COVID-19 pandemic."
Richard Marko, Chief Executive Officer, ESET