ESET Secure Authentication

A simple, effective way for businesses of all sizes to implement multi-factor authentication across commonly utilized systems. Enables your organization to:


Meet compliance requirements

Easily manage authentication

---
Push authentication
Single-touch authentication via mobile phone for maximum convenience. Works on iOS, Android, and Windows 10 Mobile devices.
Cloud support
In addition to on-premise applications, ESET Secure Authentication also supports web/cloud services such as Google Apps and Microsoft ADFS 3.0 (including Office 365).
Multiple ways to authenticate
ESET Secure Authentication supports mobile applications, push notifications, hard tokens and SMS for one-time password (OTP) delivery, as well as custom methods.

PROBLEM
Users often utilize the same passwords across multiple applications and web services putting a business at risk.
SOLUTION

Restrict access to company resources by leveraging multi-factor authentication.
Installing multi-factor authentication reduces the worry associated with shared or stolen passwords by requiring a OTP in addition to a password.

protected by ESET since 2017
more than 9,000 endpoints

protected by ESET since 2016
more than 32,000 endpoints
The ESET difference
Remote management
ESET Secure Authentication uses its own streamlined management console accessible via a web browser. You can opt for integration with Active Directory, which makes setup and configuration quick and easy. Once installed, no additional training or professional services are required to setup and deploy ESET Secure Authentication.
10 minute setup
The aim was to create an application that a small business with no IT staff at all could set up and configure. Whether a business has 5 users or 100,000 users, ESET Secure Authentication, due to its ability to provision multiple users at the same time, keeps setup time to the absolute minimum.
No dedicated hardware required
All the costs of ESET Secure Authentication are built in so no dedicated hardware is necessary. Simply install the 10MB application on any server and start provisioning.
Works with existing smartphones
No need for special tokens or devices for employees. ESET Secure Authentication works with all types of smartphones.
Full SDK and API included
For enterprises or companies that want to do even more with ESET Secure Authentication, we include a full SDK and API that businesses can use to extend the functionality to fit your needs.
Push authentication
Lets you authenticate with a single tap, with no need to retype the one-time password. Works with iOS, Android, and Windows Mobile phones.
Use ESET Secure Authentication to protect:
Access to your company's VPN
Remote Desktop Protocol (RDP)
Additional authentication for desktop login (signing into an operating system)
Web/cloud services via Microsoft ADFS 3.0, such as Office 365
Outlook Web App (OWA)
Microsoft Web Apps
VMware Horizon View
RADIUS-based services
Exchange Control Panel & Exchange Administrator Center
Supported VPNs
Barracuda
Cisco ASA
Citrix Access Gateway
Citrix NetScaler
Check Point Software
Cyberoam, F5 FirePass
Fortinet FortiGate
Juniper
Palo Alto
SonicWall
Explore our customized solutions
Please leave us your contact details so we can design a personalized offer to fit your requirements.
No commitment.
Related information and system requirements
System requirements
Server side:
32&64-bit versions of Microsoft Windows Server 2003, 2003 R2, 2008, 2008 R2, 2012, 2012 R2, 2016
Client side:
iOS (iPhone), Android, Windows 10 Mobile
Hardware token support: While the solution doesn't require HW tokens to work, it supports all event-based HOTP tokens that are OATH-compliant
Achieving compliance and empowering business
Compliance requirements and market pressures demand innovative solutions that deliver security confidence, convenience, cost effectiveness. ESET Secure Authentication helps companies address their regulatory and compliance requirements while keeping productivity high.
Looking for the complete security of your network?
Related enterprise-grade solutions
Related products and services
ESET Endpoint Encryption
Meets data security obligations with easily enforced encryption. Keeps productivity high.
Data Loss Prevention
Safetica protects you from expensive data leaks and unnecessary personnel costs.
ESET Endpoint Security
Award-winning multilayered technology combining machine learning, big data and human expertise.
Stay on top of cybersecurity news
Brought to you by awarded and recognized security researchers from ESET's 13 global R&D centers.
Corporate blog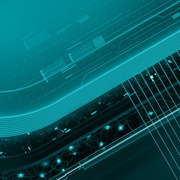 The plugin tracks license usage, creates billing adjustments, monitors dynamic groups from the ESET PROTECT Server, and automatically creates tickets within the PSA software.
We Live Security blog
The technology is both widely available and well developed, hence it's also poised to proliferate – especially in the hands of those wishing ill
While it may be too late to introduce wholesale changes to your security policies, it doesn't hurt to take a fresh look at where the biggest threats are and which best practices can help neutralize...