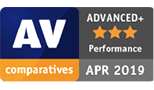 ESET #1 in AV Comparatives Performance test in May 2019.

ESET achieves highest score in SE Labs test in Q1 2019.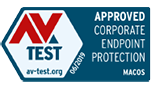 ESET Endpoint Security was named the best business antivirus for MacOS.

ESET ranked highest final score by VBSpam test in June 2019.
ESET named as THE ONLY CHALLENGER
in 2019 Gartner Magic Quadrant for Endpoint Protection Platforms
Stay on top of cybersecurity news
Brought to you by awarded and recognized security researchers from ESET's 13 global R&D centers.
We Live Security blog
ESET research uncovers an Android app that initially had no harmful features but months later turned into a spying tool
The post How an innocuous app morphed into a trojan – Week in security with Tony...
ESET researchers reveal details about a prevalent cryptor, operating as a cryptor-as-a-service used by tens of malware families
The post Shedding light on AceCryptor and its operation appeared first...
Customized IT security solutions for your organization