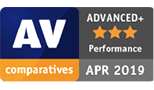 ESET #1 in AV Comparatives Performance test in May 2019.

ESET achieves highest score in SE Labs test in Q1 2019.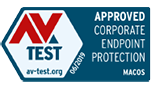 ESET Endpoint Security was named the best business antivirus for MacOS.

ESET ranked highest final score by VBSpam test in June 2019.
ESET named as THE ONLY CHALLENGER
in 2019 Gartner Magic Quadrant for Endpoint Protection Platforms
Stay on top of cybersecurity news
Brought to you by awarded and recognized security researchers from ESET's 13 global R&D centers.
We Live Security blog
The data trail you leave behind whenever you're online is bigger – and more revealing – than you may think
The post Why your data is more valuable than you may realize appeared first on WeLiveSecurity
Looking for an alternative to Twitter and thinking about joining the folks flocking to Mastodon? Here's how the two platforms compare to each other.
The post Mastodon vs. Twitter: Know the differences...
Customized IT security solutions for your organization