Powerful payment and privacy protection
Banking & Payment Protection
Firewall, Network Inspector and more
Parental Control
Shop and bank online safely via secure browser. Safely pay online through a special secure browser, or run any supported browser in secure mode by default. Automatically protects you while banking online and accessing web-based crypto-wallets. Encrypts communications between the keyboard and the browser for safer transactions. Protects you from keyloggers.
Protect access to your data, network and webcam. Prevent unauthorized access to your computer and misuse of your personal data. Protect your private data from ransomware. Secure your webcam and home Wi-Fi router from intruders and control privacy threats by actively testing your router-connected smart devices.
Safeguard your kids online and monitor their activities. Prevent your children from being exposed to inappropriate online content. Choose from 20+ predefined, age-specific website categories to block, or add individual sites to your blocklist. Set a password to protect against modification of settings, or unauthorized product uninstallation.
Legendary antivirus technology
Anti-phishing
No slowdowns
Multilayered proactive protection
Secure your data and money against digital fraud. Protect your privacy and assets against attempts by fraudulent websites to acquire sensitive information, such as usernames, passwords or banking details, or to feed you fake news from seemingly trustworthy sources.
Enjoy the full power of your computer without interruptions. Play, work and browse the internet without affecting your computer's performance. Stay unplugged and online longer with battery-saving mode, and enjoy gaming without distracting pop-ups.
Explore the great online, safe from all types of malware threats. Detects and neutralizes all digital threats, including viruses, ransomware, rootkits, worms and spyware. Also protects against techniques that seek to evade detection, and blocks targeted attacks and exploits.
EDITION 2022
ESET INTERNET SECURITY
Ideal for modern users concerned about their privacy, who actively use the internet for shopping, banking, work and communication. Secures Windows, macOS and Android devices.
Banking & Payment Protection

IMPROVED

Ransomware Shield

IMPROVED

Antispam
Network Attack Protection
Anti-Phishing
Device Control
Webcam Protection
Antivirus and Antispyware
System requirements & documentation
System requirements
WINDOWS
Microsoft Windows® 11, 10, 8.1, 8, 7 with SP1 and latest KB updates installed
macOS
macOS 12 (Monterey), macOS 11 (Big Sur), macOS 10.15 (Catalina), macOS 10.14 (Mojave), macOS 10.13 (High Sierra), macOS 10.12.x (Sierra)
ANDROID
Android 5.0 and higher * (*ESTV AndroidTV 7.0 and higher)
Why ESET Internet Security?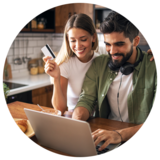 Powerful payment and privacy protection
Award-winning technology secures your internet banking and payments while detecting and blocking phishing sites.
Safe webcam calls with your loved ones
Monitors suspicious activity such as attempts to access your webcam, and warns you accordingly.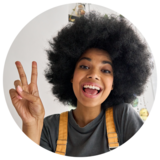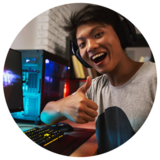 Advanced antivirus protection, zero performance drops
Enables you to maintain high performance and extend the lifetime of your hardware thanks to ESET's small system footprint. Silence system updates with automatic Gamer mode.
Customer stories
I've used ESET several times over the years and I trust ESET more than any other security brand.
For me this is the best form of security, both for private and commercial use.
Hans-Peter S., Germany
Because it's ESET. TOP product, trustworthy company and protection all in one place.
Kamil Š., Slovakia
protected users worldwide
Learn more about our cyber security portfolio
Protected operating systems Each solution is compatible with various operating systems.
Protection against never‑before‑seen threats ESET LiveGuard is a service personalized to you, designed to discover and stop never-before-seen types of threats.

Features may vary by product.
Password management Remember only one password to safely store and share all your passwords across devices.

Features may vary by product.
Sensitive data encryption Military-grade encryption of files, folders and external drives in case of USB or laptop loss. Enables secure collaboration and data sharing.

Features may vary by product.
Privacy and banking
protection Block unauthorized access and misuse of your data and webcam, secure online payments and safeguard your kids' online experience.

Features may vary by product.
Network and smart devices protection Secure your Wi-Fi networks from intruders and test your router-connected smart devices.

Features may vary by product.
Malware, ransomware and phishing protection Multilayered antivirus technology protects against all types of online threats.

Features may vary by product.
Trial activation setup guide
Quick start guide: Activating your 30 days free trial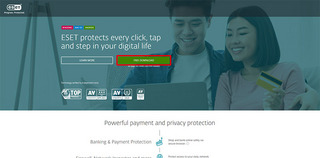 3. When the download is complete, click the installation file in the bottom left corner to begin the installation. Follow the on-screen instructions in the Installation Wizard.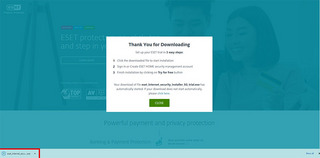 4. Click the drop-down menu next to Continue and choose your preferred language. Click Continue.
5. Review the End-user license agreement and click I Accept.
7. In the Choose an activation option window, click Free trial.
8. Type your name and email address in the required fields and select your country from the drop-down menu. Click Activate.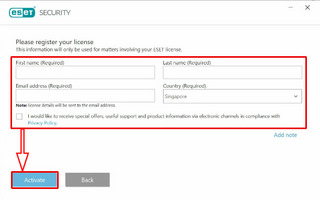 9. When you have completed the activation process, you will receive an email with your trial Product Name, License Key and Expiration Date. Your product will then perform a modules-update and your 30-day trial will be activated. You can see how much time you have remaining on your trial in your license details email or in the main program window of your ESET product.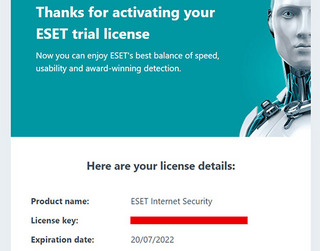 Having trouble activating your 30 days free trial?
Click below for a step-by-step guide to get your trial up and running in no time.
Thank You for Downloading
Set up your ESET trial in 3 easy steps:
Click the downloaded file to start installation
Sign in or Create ESET HOME security management account
Finish installation by clicking on Try for free button
Your download of file eset_internet_security_installer_SG_trial.exe has automatically started. If your download does not start automatically, please click here.