The latest 2017 edition, with free technical support
Built on record-breaking anti-malware technology
Compatible with the latest version of Windows 10

For when you need the most complete internet security
Enjoy your digital life to the fullest, protected by ESET's ultimate multi-layered security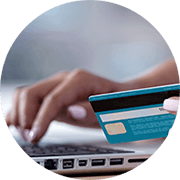 Safer online banking and shopping
Automatically secures transactions on internet banking sites and helps to protect you on online payment gateways

Regain control of your webcam and router
Get an alert when anyone tries to access your webcam. Check your router's security and see who's connected

Safely store passwords, and encrypt your data NEW
Organize and store all your passwords and keep them ultra secure, and encrypt your files and USB keys. Learn More

Stay safe from ransomware
Blocks malware that tries to lock you out of your personal data and then asks you to pay a 'ransom' to unlock it

Find and retrieve your missing laptop
Locate your missing laptop and track it online. Observe any activity on it and send a message to the finder to help get it back. See how it works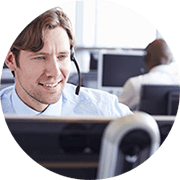 Help when you need it
Comes with free, industry-leading customer support, supplied locally in your language
See ESET security in action
ESET Smart Security Premium includes:
Antivirus
Antispyware
Script-Based Attack Protection
Anti-Phishing
Personal Firewall
Anti-Theft
Antispam
Banking & Payment Protection
Parental Control
Exploit Blocker
Advanced Memory Scanner
Network Attack Protection
Botnet Protection
Webcam Protection
Home Network Protection
ESET Secure Data
ESET Password Manager
Ransomware Shield
Protect your privacy

ESET Password Manager
Helps you store and organize passwords, automatically fill in forms, and generate extra-strong encrypted passwords for extra security. In addition to your Windows PC, you can download and use ESET Password manager on:

ESET Secure Data
Allows you to encrypt your files and removable media, such as USB sticks. Protects against data theft in the event of USB-key or laptop loss, and allows secure collaboration and data sharing.
I have tried many security technologies but I would never ever use any other product.
Cutting-edge detection technology for your protection
Exploit Blocker
Blocks attacks specifically designed to evade antivirus detection. Protects against attacks on web browsers, PDF readers and other applications, including Java-based software.
Botnet Protection
Protects against infiltration by botnet malware − preventing spam and network attacks launched from your computer. With the help of ESET Network Detections, blocking of malicious traffic is even faster.
Script-Based Attack Protection NEW
Detects malicious JavaScripts that can attack via your browser, and attacks by malicious scripts that try to exploit Windows PowerShell.
System requirements
ESET Smart Security Premium runs on any system with Microsoft® Windows® 10, 8.1, 8, 7, Vista, and Microsoft Windows Home Server 2011. Product requires an internet connection.
Download ESET Smart Security Premium