Including tips for parents, tricks for teachers, and free protection against online dangers.

Show this timely cartoon to your kids or pupils
How to survive #stayathome... and even stay sane!
The world has changed rapidly, but we're here to help you stay safe. Let's start with an easy step: protect yourself and your kids from cyber threats with an extended 90-day trial of our award-winning security.
COVID-19 PARENTING


Home (not so) sweet home during lockdown
Home office, homeschooling, home entertaining... get top tips from security experts and child psychologists who are in the same situation.
Infographic - 7 anti-madness parental tips




PRIVACY PROTECTION


Make your private data untouchable
Tips for your peace of mind.
Never download streaming extensions
Cover your webcam
Never click on suspicious adverts
Monitor who is connected to your home router

What can you do to protect your family?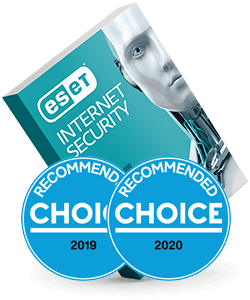 Free 90-day trial of full PC protection
Stop worrying about family online activities, with our multilayered security solution.
Legendary award-winning antivirus
Special browser for online banking and payments
Monitoring of your home router and your smart devices
Webcam protection

Free trial of Parental Control for Android
Free 30-day trial of Premium version that provides comprehensive online child protection.
Manage access to apps and time spent on them
Set budgets for apps and games
Control inappropriate web content (Premium)
Locate your child (Premium)


---

Are you a teacher?
Spread the word to your colleagues and parents and help protect children online.
Spread the word and share online


Low impact on performance


Recent security news & additional resources
BLOG


It sounds like a nightmare but unfortunately, it's a scenario that many of us are facing in reality. Together with the child psychologist PhDr. Jarmila Tomková, we looked at what ESET employees with children are doing to cope with this exhausting situation.
BLOG


Together with the child psychologist, we looked at several risk factors of extensive digital use by children that naturally occur when a family is quarantined, followed by five tips on what you as a parent can do about it.
"ESET will continue to provide you with the best possible online security during the COVID-19 pandemic."
Richard Marko, Chief Executive Officer, ESET