File Security for Microsoft Windows Server

Provides advanced protection for your company's data passing through all general servers, network file storage including OneDrive, and multi-purpose servers. Ensures business continuity via:




Zero-day threats detection




---
Multilayered defense
A single layer of defense isn't sufficient in today's constantly evolving threat landscape. All ESET endpoint products have the ability to detect malware pre-execution, during execution and post-execution. An additional layer can be implemented in the form of cloud sandbox analysis with ESET Dynamic Threat Defense. By focusing not just on a specific part of the malware lifecycle, this allows ESET to provide the highest level of protection possible.
Management server
ESET File Security solutions are managed from a single pane of glass that can be installed on Windows or Linux. In addition to installation, ESET has a virtual appliance that you can simply import for quick and easy setup.
Machine learning
All ESET products currently use machine learning in conjunction with all of our other layers of defense and have done so since 1997. Specifically, machine learning is used in the form of consolidated output and neural networks.
PROBLEM
Many businesses want extra protection from ransomware attacks. In addition, they need to ensure their network drives cannot be encrypted.
SOLUTION

Network Attack Protection has the ability to prevent ransomware from ever infecting a system by stopping exploits at the network level.
Our multilayered defense features an in-product sandbox that has the ability to detect malware that attempts to evade detection by using obfuscation.
Leverage ESET's cloud malware protection system to automatically protect against new threats without the need to wait for the next detection update. Typical turnaround time of 20 minutes.
All products contain post-execution protection in the form of Ransomware Shield to ensure that businesses are protected from malicious file encryption.
If ESET File Security is unsure of a potential threat, it has the ability to upload the sample to ESET's cloud sandbox, Dynamic Threat Defense, to make the highest quality decision on whether something is malicious.


protected by ESET since 2011
license prolonged 3x, enlarged 2x


protected by ESET since 2016
more than 14,000 endpoints
The ESET difference
Behavioral Detection - HIPS
ESET's Host-based Intrusion Prevention System (HIPS) monitors system activity and uses a predefined set of rules to recognize and stop suspicious system behavior.
Ransomware Shield
An additional layer protecting users from ransomware, which monitors and evaluates all executed applications based on their behavior and reputation. It is designed to detect and block processes that resemble the behavior of ransomware.
Network Attack Protection
ESET Network Attack Protection improves detection of known vulnerabilities on the network level. It constitutes another important layer of protection against spreading malware, network-conducted attacks, and exploitation of vulnerabilities for which a patch has not yet been released or deployed.
Botnet Protection
ESET Botnet Protection detects malicious communication used by botnets, and at the same time identifies the offending processes. Any detected malicious communication is blocked and reported to the user.
Office 365 OneDrive storage
After registration is done on a single server, ESET has the ability to scan OneDrive to provide visibility and monitor the trusted source of company storage.
Optional cloud sandbox analysis
ESET Dynamic Threat Defense provides another layer of security for ESET File Security solutions by utilizing a cloud-based sandboxing technology to detect new, never before seen types of threats.
AMSI/Protected service support
ESET products leverage the Antimalware Scan Interface (AMSI) to provide enhanced malware protection for users, data, applications and workload. In addition, it utilizes the protected service interface, a new security module built into Windows, that only allows trusted, signed code to load and better protects against code injection attacks.
Unparalleled performance
ESET products continue to excel in the performance arena, as shown by third-party tests proving how lightweight ESET endpoints are on systems. ESET File Security solutions are built on a 64-bit core and include DLL modules to ensure more RAM saving and faster computer startup times, and to allow native support of future Windows updates.
ESET FILE SECURITY
FOR MICROSOFT WINDOWS SERVER
Purchase this product as a bundle component of ESET Endpoint Protection Advanced at the same price as the individual product.
ESET FILE SECURITY
FOR MICROSOFT WINDOWS SERVER
Operating systems:
Microsoft Windows Server 2016, 2012, 2008R2, 2008, 2003
Microsoft Windows Server Core 2016, 2012, 2008R2, 2008
Microsoft Small Business Server 2011, 2008, 2003R2, 2003
Compatible with ESET Security Management Center and ESET Remote Administrator 6. See more information about remote management compatibility.
Looking for additional solutions?
Related enterprise-grade solutions


Security Management Center
Endpoint Protection Platform
Cloud Sandbox Analysis
Endpoint Detection & Response


Security Management Center
Endpoint Protection Platform
Cloud Sandbox Analysis
Related products and services
Stay on top of cybersecurity news
Brought to you by respected security researchers from ESET's 13 global R&D centers.
Corporate blog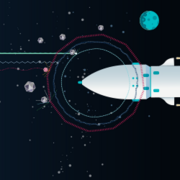 With cybercrime skyrocketing during the coronavirus shutdowns, there has never been a more important time to secure your business from potential threats. Running a business is a complicated, difficult...
Over the years, bullying has evolved and adapted to the changing world—and, unfortunately, technology now plays a significant role in many forms of bullying among young people. One third of all people...