Family
We are a family business, and we treat our business and our staff like family.
We believe that people perform their best when there is the right work-life balance.
We offer long-service leave to staff who have been with us for 5 years or more.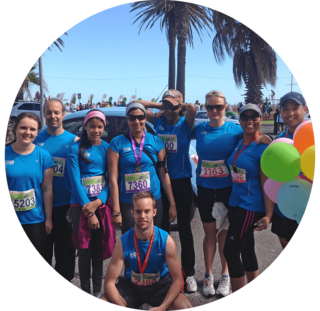 Health & Sport
We believe that everyone should have peace of mind when it comes to their health. So we offer all staff a medical allowance benefit toward a medical aid plan of their choice.
We also encourage a culture of fitness and health, whether its running groups or company funded entrances into sporting events.
Personal Development
We appreciate that everyone strives to reach their potential, and we want to help everyone in our team reach their goals.
Autonomy, mastery and purpose are core values in ESET culture and we encourage everyone to take on new challenges, learn new skills and become the best that they can be.