Cybersecurity experts on your side
ESET's specialized services are the perfect complement to ESET's powerful business security software solutions. ESET rapidly identifies all issues that require corrective action and offers a catalog of defined services to effectively address those issues.
Pwnie for best backdoor
Black hat - USA 2017
Anton Cherepanov
ESET's malware researcher

Welivesecurity blog award
Global #1 Security blog

Amost 2 million facebook followers

3rd place in volatility plugin contest - 2017
Peter Kálnai and Michal Poslušný
ESET's malware researcher
Implementation and security services
Our highly trained cybersecurity and threat professionals are available to provide immediate response and expert training to solve technical challenges and face new, unknown or advanced threats.
Implementation service
Certified training improves the skill-set of your sales force and customer care representatives.
Security service
Up-to-date security for operations with very limited internet access.
Security service
Extends your security intelligence from local network to global cyberspace.
We were most impressed with the support and assistance we received. In addition to being a great product, the excellent care and support we got was what really led us to move all of Primoris' systems to ESET as a whole.
- Joshua Collins, Data Center Operations Manager Primoris Services Corporation, USA and Canada, 4200 seats
Stay on top of cybersecurity news
Brought to you by awarded and recognized security researchers from ESET's 13 global R&D centers.
Corporate blog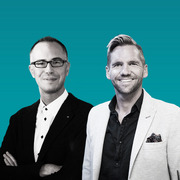 2022 was a strong year for MSPs, but 2023 looks to be even stronger. ESET experts claim that the number one priority for MSPs in 2023 is cybersecurity, and they are here to talk about the trends and...
We Live Security blog
Here are some of the key moments from the five hours of Shou Zi Chew's testimony and other interesting news on the data privacy front
The post Highlights from TikTok CEO's Congress grilling – Week in...
As TikTok CEO attempts to placate U.S. lawmakers, it's time for us all to think about the wealth of personal information that TikTok and other social media giants collect about us
The post What TikTok...
I've experienced various antivirus vendors over the years, and I was still surprised by ESET's superb performance. Your product plus service are incomparable.
Consider it, and consider it seriously. ESET has brought a sense of calm and tranquility into our institution and is securing our machines with ultimate protection that hasn't been there before.