ESET Cloud Administrator

Cloud-managed security for up to 250 seats saving cost, time and simplifying the protection of your network.

Setup and deployment within minutes

No need for additional hardware or software

Single point of network security management


Accessible safely via web browser from anywhere
---

protected by ESET since 2017
more than 9,000 endpoints

protected by ESET since 2016
more than 32,000 endpoints
Try before you buy
Register your company with ESET Business Account to get a free 30 day trial license for ESET Endpoint Protection Advanced Cloud covering up to 25 seats.
Looking for complete security for your network?
Recommended solutions


Cloud-based management
Endpoint Security
File Server Security
Mail Security
ESET Mail Security
Powerful server malware protection, spam filtering and email scanning for all major email platforms.
ESET Endpoint Security
Award-winning multilayered technology combining machine learning, big data and human expertise.
Premium support
Gives you 365/24/7 access to customer care specialists with years of experience in IT security.
Stay on top of cybersecurity news
Brought to you by awarded and recognized security researchers from ESET's 13 global R&D centers.
Corporate blog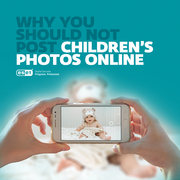 Sharing our lives online has become second nature to us. But is this what we want to teach our children?
We Live Security blog
Has your PC been hacked? Whatever happens, don't panic. Read on for ten signs your PC has been hacked and handy tips on how to fix it.
The post How to check if your PC has been hacked, and what to do...
Learn the basics of zero-trust, and how building a zero-trust environment can protect your organization.
The post Develop a zero‑trust environment to protect your organization – Week in security with...