ESET Security for Kerio

Proactive defense that scans Kerio-processed email and shields the host server.

Support for Kerio Connect 8.0+

Scans all email and web traffic


Remote management included
---
Safe email & web communications
Content passing through HTTP, FTP and SMTP protocols is thoroughly scanned for threats. Malicious code is filtered before it can cause any damage to end users on your network.
Dual support for Kerio products
If both Kerio Connect (formerly Kerio Mail Server) and Kerio Control are installed, only one instance of ESET Security for Kerio is required.
Rule-based filtering
Allows you to set up rules on file name, file size and real file type. Optimizes scan performance by only checking files that are not blocked.
eShell interface
Allows you to run scripts to set up configuration or perform an action, automating the security management of ESET security products.

protected by ESET since 2017
more than 9,000 endpoints

protected by ESET since 2016
more than 32,000 endpoints
The ESET difference
Smooth operation
Allows you to customize settings via Kerio administration console Automatically cleans or deletes any infected objects (attachments). Downloads updates from the Internet or from the local mirror server. Uses the same update packages as other ESET security solutions.
Antivirus and antispyware
Features antivirus and antispyware plug-ins for Kerio Connect (SMTP and POP3 protocols) and Kerio Control (HTTP and FTP protocols). Powered by the advanced ThreatSense® technology combining speed, accuracy and minimal system impact.
Remote management
Provides full support for ESET Security Management Center. Remote installation and automated integration with Kerio Connect / Control.
ESET SECURITY FOR KERIO
Make an enquiry
Leave us your contact details to receive an offer tailored for your company´s needs.
Try before you buy
Why not download a free trial license with absolutely no commitment on your side.
Looking for the complete security of your network?
Related bundled solutions
Related products and services
Stay on top of cybersecurity news
Brought to you by awarded and recognized security researchers from ESET's 13 global R&D centers.
Corporate blog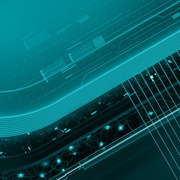 The plugin tracks license usage, creates billing adjustments, monitors dynamic groups from the ESET PROTECT Server, and automatically creates tickets within the PSA software.
We Live Security blog
The technology is both widely available and well developed, hence it's also poised to proliferate – especially in the hands of those wishing ill
While it may be too late to introduce wholesale changes to your security policies, it doesn't hurt to take a fresh look at where the biggest threats are and which best practices can help neutralize...