ESET Authorized Training Center

Join the ESET Authorized Training Center and improve the skill-set of your sales force and customer care representatives.
---
Why join ESET Authorized Training Center?


Online Training
Free of charge Accessible online training materials enable your staff to develop their knowledge and skills.


Certification
Upon successful completion of the training and passing the test, all participants receive certification.


Benefits
ESET certification opens the door to a range of benefits, offered by ESET partners in their respective countries.


protected by ESET since 2017
more than 9,000 endpoints


protected by ESET since 2016
more than 4,000 mailboxes


protected by ESET since 2016
more than 32,000 endpoints


ISP security partner since 2008
2 milion customer base
Benefits for partners
Free Access online trainings developed by security experts
Resolve most technical issues directly and easily
Increase customer satisfaction
Respond quickly to customer demands
Become an expert on ESET products
Explore our customized solutions
Please leave us your contact details so we can design a personalized offer to fit your requirements.
No commitment.
Looking for more security options?
Related business solutions
Cybersecurity service
ESET Threat Intelligence
EDR tool detects APTs, targeted attacks, file-less attacks plus risk assessment, forensic investigation.
Learn more
Stay on top of cybersecurity news
Brought to you by awarded and recognized security researchers from ESET's 13 global R&D centers.
Corporate blog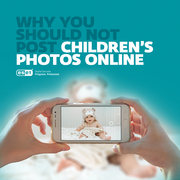 Sharing our lives online has become second nature to us. But is this what we want to teach our children?
We Live Security blog
As scammers continue to ask people to take fake surveys, can you recognize some common telltale signs you're dealing with a scam?
The post Watch out for survey scams – Week in security with Tony...
The lead-up to the Canada Day festivities has brought a tax scam with it
The post Phishing scam poses as Canadian tax agency before Canada Day appeared first on WeLiveSecurity