Most recent ransomware outbreaks
What is Petya ransomware?
The Petya malware attacks a computer's MBR (master boot record), a key part of the startup system. If the attack is successful, the computer user then receives a message that the files have been encrypted, with a demand that a ransom be paid to release them.
On June 27, 2017, a ransomware attack known as Petya (detected by ESET as Win32/Diskcoder.C Trojan) began spreading rapidly around the globe.
What is WannaCry ransomware?
When WannaCry touches a user's computer, it encrypts all its files, effectively locking them up and making them unavailable to the victim. A ransom is demanded in the form of Bitcoin in exchange for restoring access to the files. The price for unlocking the data and hardware increases with time. If the payment isn't made by the deadline, the computer is rendered permanently inaccessible.
On May 12, 2017, a ransomware attack known as WannaCry (detected by ESET as Win32/Filecoder.WannaCryptor.D) spread rapidly across the globe.
Multi-layered security keeps you safe from the newest ransomware attacks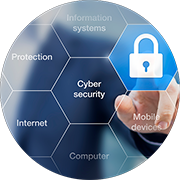 Ransomware Shield
Uses multilayered malware prevention and detection to keep criminals from holding your data hostage.
Network Attack Protection
Prevents spread of ransomware by protecting against vulnerabilities for which a patch has not yet been released or deployed.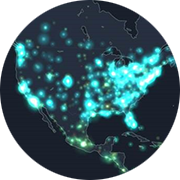 Cloud Malware Protection System
Analyzes submitted malware and provides results to endpoints without requiring an update.
DNA Detections
Malicious code can be easily modified or obfuscated by attackers, but behavior of objects cannot, so ESET detections take advantage of this principle.
ESET - Where the experts are
ESET - Where the experts are

For the third consecutive year, ESET received 5-Star rating in its 2017 Partner Program Guide by CRN®, a brand of The Channel Company.

ESET Smart Security Premium awarded 'Best Security Product of the Year' by Digital Citizen.
ESET's business products were ranked the highest for installation, configuration, performance, available features and usability.
The biggest thing that stands out is its strong technical advantage over other products in the marketplace. ESET offers us reliable security — I can work on any project at any time knowing our computers are protected 100%

– Fiona Garland,
Business Analyst, Group IT, Mercury Engineering, Ireland
Make an enquiry
Please leave us your contact details so we can provide you with a free trial license and deliver a personalized offer tailored to your company's needs. No commitment.