Legendary antivirus technology
Anti-phishing
No slowdowns
Multilayered proactive protection
Secure your data and money against digital fraud. Protect your privacy and assets against attempts by fraudulent websites to acquire sensitive information, such as usernames, passwords or banking details, or to feed you fake news from seemingly trustworthy sources.
Enjoy the full power of your computer without interruptions. Play, work and browse the internet without affecting your computer's performance. Stay unplugged and online longer with battery-saving mode, and enjoy gaming without distracting pop-ups.
Explore the great online, safe from all types of malware threats. Detects and neutralizes all digital threats, including viruses, ransomware, rootkits, worms and spyware. Also protects against techniques that seek to evade detection, and blocks targeted attacks and exploits.
protected users worldwide
Protected operating systems Each solution is compatible with various operating systems.
Protection against never‑before‑seen threats ESET LiveGuard is a service personalized to you, designed to discover and stop never-before-seen types of threats.

Features may vary by product.
Password management Remember only one password to safely store and share all your passwords across devices.

Features may vary by product.
Sensitive data encryption Military-grade encryption of files, folders and external drives in case of USB or laptop loss. Enables secure collaboration and data sharing.

Features may vary by product.
Privacy and banking
protection Block unauthorized access and misuse of your data and webcam, secure online payments and safeguard your kids' online experience.

Features may vary by product.
Network and smart devices protection Secure your Wi-Fi networks from intruders and test your router-connected smart devices.

Features may vary by product.
Malware, ransomware and phishing protection Multilayered antivirus technology protects against all types of online threats.

Features may vary by product.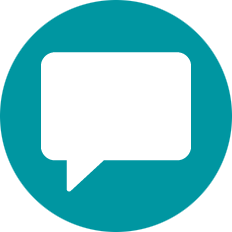 Need help choosing the right product?
Get a personalised recommendation to match your lifestyle and requirements, with the help of our new chatbot feature! Click below to launch the chatbot.
---
Manage and maximize your digital security with ESET HOME
Download or renew your licenses or add new devices from one place

Download the right protection for your operating system. Add extra seats to your license when necessary.

Remotely check your overall protection status Monitor the security status of your devices in real-time and receive important notifications at all times. Only for Windows and Android OS.

Share protection with family and friends

Share your digital security with just a few clicks, still conveniently billed and monitored from your account.

Android and iOS mobile app

Get immediate access to your licenses and information about the security of your Windows and Android devices wherever you are.
Trusted by consumers and businesses alike




What's inside ESET Internet Security?
System requirements & documentation
System requirements
WINDOWS
Microsoft Windows® 11, 10 and higher operating systems
macOS
macOS 12 (Monterey), macOS 11 (Big Sur), macOS 10.15 (Catalina), macOS 10.14 (Mojave), macOS 10.13 (High Sierra), macOS 10.12.x (Sierra)
Frequently Asked Questions
Can I get a refund if I am not satisfied?
We are committed to our clients' satisfaction and therefore offer a generous 30-day return policy. If you are not 100% satisfied with your purchase, we will be happy to provide a full refund of the purchase price.
What is automatic renewal?
ESET auto-renew ensures that your ESET licenses and products are always up to date, providing continuous, year-round protection. We handle the billing and renewal for you using auto-renew.
By enabling auto-renew, you agree that at the end of your license period, we will automatically renew your license using the payment details currently on file.
We will inform you about upcoming auto-renewal and renewal prices 30 days before your renewal date (for annual subscriptions), and after your subscription automatically renews we will email you the transaction details.
How do I cancel my subscription?
Auto-renew is continuous, unless you turn it off after your purchase, via your account. Turning off auto-renew will not cancel your license. Your ESET protection will continue until your license expires. We will notify you before license expiration so you can renew manually.
Refer ESET
Help your friends and family get protected. Provide them with an extra month of ESET security with our referral program