Get the right level of protection tailored to your needs
Protect your organization against ransomware, phishing, zero-day threats and targeted attacks with our cloud-based ESET PROTECT platform. Enjoy automated, all-in-one defense—from endpoints to other potential threat vectors, including mobiles, email, web and cloud apps.
Additional Solutions
Secured email communication with cloud-based sandboxing
Management Console
Advanced Threat Defense
Mail Security
Powerful two-factor authentication for safe access to networks and data.
Prevent data breaches
Meet compliance requirements
Manage centrally from your browser
Use your phone, or HW tokens
Advanced protection for cloud email, collaboration and storage, with proactive threat defense.
Antimalware
Antispam
Anti-Phishing
Advanced Threat Defense
Cloud-Based Console
Exchange Online, OneDrive, Teams, SharePoint Online, Gmail, Google Drive protection
Simple and powerful encryption for organizations of all sizes.
Full disk encryption
Removable media encryption
File & folder encryption
Virtual disks & encrypted archives
Centralized management compatible
Award-winning, cloud-first XDR cybersecurity platform that combines next-gen prevention, detection and proactive threat hunting capabilities.
Looking for specific areas of protection?
ANSWER A FEW QUESTIONS AND FIND YOUR IDEAL SECURITY SOLUTION.

Let us help you find the right solution
STEP 1 OF 5
What is your current role?
Manage your endpoints wherever you are
ESET PROTECT console is the unified cybersecurity platform interface for ESET solutions across all operating systems in your network, available as cloud or on-premises deployment. Learn more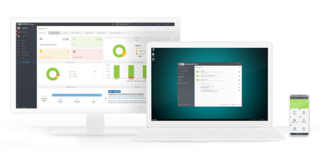 Experience the console's full potential right now.
No need to install or set up anything.
Committed to the highest industry standards
Appreciated by customers worldwide
Meet ESET
We are a leading digital security provider with unmatched prevention-first technology. We identify and neutralize zero-day threats, ransomware and targeted attacks before they can be executed, providing unparalleled protection against advanced cybercrime.
internet users protected by ESET technology
business customers in nearly 200 countries and territories
Resources and related documents
Stay on top of cybersecurity news
Brought to you by awarded and recognized security researchers from ESET's 13 global R&D centers.
Corporate blog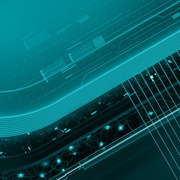 The plugin tracks license usage, creates billing adjustments, monitors dynamic groups from the ESET PROTECT Server, and automatically creates tickets within the PSA software.
We Live Security blog
The technology is both widely available and well developed, hence it's also poised to proliferate – especially in the hands of those wishing ill
While it may be too late to introduce wholesale changes to your security policies, it doesn't hurt to take a fresh look at where the biggest threats are and which best practices can help neutralize...