New Year Savings - 25% OFF
Enjoy the internet, protected by award-winning security
Award-winning ESET detection technology gives you fast, powerful anti-malware protection, whether you're surfing, working or gaming online.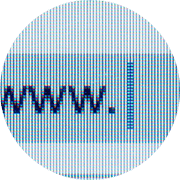 Antivirus and Antispyware
Rely on Antivirus and Antispyware to protect your online identity and private information. Prevent malware through Detection of Multi-Platform Threats, regardless of what system they target - Windows, Linux or Mac OS.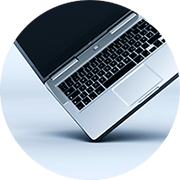 Signature-light footprint
Built for Small system footprint you can rely on fast boot-up and smooth operation..

Easy to use
Simple, easy to use design puts all the vital security information and actions right at your fingertips.
ESET NOD32 Antivirus for Linux Desktop inlcudes:
Device control
Cross-platform protection
Simple, easy to use protection
Low system footprint
I'm in IT, as a support consultant, and I cannot stress how many times I come across a machine that is running "Free" protection that has been compromised. ESET products are well priced, well supported and besides using a fraction of system resources compared to other brands, they are effective.
I use ESET NOD32 Antivirus on my PC and Mac at home, work and while traveling. It works quietly behind the scenes without ever interrupting what I do.
Since switching to ESET several years ago, I've not had any intrusions to my machines; a problem I had with several other big name programs.
Nobody manages to keep it simple, yet very effective, like ESET does.
Fast, powerful and a very efficient engine. ESET software is my favorite and I will use it for a long time. Thanks for protecting my daily surfing.
System requirements
ESET NOD32 Antivirus 4 for Linux Desktop runs on any system with Debian, RedHat, Ubuntu, SuSe, Fedora, Mandriva and majority of RPM and DEB distributions.
Product requires an Internet connection.
Download ESET NOD32 Antivirus for Linux Desktop