ESET Protect Enterprise scored highly in the EPR CyberRisk Quadrant in the recently published Endpoint Prevention and Response (EPR) Comparative Report 2023 by independent testing house AV-Comparatives. For insight into testing Protection and Response capabilities by AV-Comparatives vs MITRE's ATT&CK Engenuity Evaluations click here.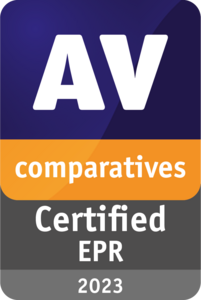 ESET has consistently proven its strength in endpoint security and EDR, achieving certification in the EPR Test for four consecutive years since its introduction. Notably, ESET´s exceptional performance is also recognized in the leading Business security benchmarks, setting it apart in the industry,
stated by Andreas Clementi, CEO & Founder of AV-Comparatives.
Being recognized by AV-Comparatives, one of the most credible cybersecurity testing and certification organizations, is an accomplishment we are rightly proud of.
Download the free AV-Comparatives Endpoint Prevention and Response 2023 Report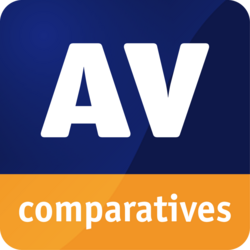 Industry-independent leader in cybersecurity assessment
Since 2003, AV-Comparatives has been performing numerous tests to measure and evaluate the digital threat resistance of cyber solutions. Using various scenarios and attack techniques along with making testing methodologies and reports publicly available, AV-Comparatives has become one of the most recognized independent testing organizations globally.
Advanced Threat
Protection Test
ESET was the only vendor that blocked 14 of the 15 attacks used in Advanced Threat Protection Test
See more details about test
The Advanced Threat Protection Test looks at how well the tested products protect against very specific targeted attack methods. Different aims of such attacks could be stealing, substituting or damaging confidential information, or establishing sabotage capabilities, the last of which could lead to financial and reputational damage of the targeted organizations.
Endpoint Prevention
and Response Test
ESET earned the highest award as a Strategic Leader in EPR CyberRisk Quadrant
See more details about test
AV-Comparatives' Endpoint Prevention and Response Test is the most comprehensive test of EDR products ever performed. The 10 products in the test were subjected to 50 separate targeted attack scenarios, which used a variety of different techniques. Also, the test takes into account the total cost of ownership (TCO) of product, breach costs and operational/accuracy costs.
ESET had the lowest impact on system performance from all vendors
See more details about test
Business Security Test covers 4 different sections as Real-World Protection, Malware Protection, Performance as well as User Interface review.
What enterprise users say about our products
Based on customer reviews, through G2 Crowd surveys that asked ESET business customers to rate their experiences using ESET Endpoint Security.
Learn more about our awarded enterprise solutions
ESET PROTECT platform offers customizable security solutions, easy to manage from a cloud console.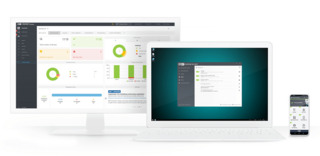 Meet ESET
We are a leading digital security provider with unmatched prevention-first technology. We identify and neutralize zero-day threats, ransomware and targeted attacks before they can be executed, providing unparalleled protection against advanced cybercrime.
internet users protected by ESET technology
business customers in nearly 200 countries and territories