What does "antivirus" actually mean?
While the term "antivirus" may suggest that viruses are the biggest threat, computer viruses are in reality just one type of cyberthreat that was common back when computers were starting to gain mainstream popularity. Antivirus software today covers protection from not just viruses, but also a wide range of malicious software such as ransomware, Trojans, spyware, and more. Now that your personal devices are vital to your work, your children's schoolwork and keeping in touch with friends and family, up-to-date antivirus software is essential to keeping your files and private information safe.
Antivirus
Antivirus software is designed to detect, protect against, and remove malicious software. While you have a large part to play in being vigilant against threats, you can also enjoy better peace of mind by investing in trusted antivirus software to help you build a safer technology environment in your home. Antivirus software can provide multi-platform protection with minimal impact on the performance of your devices.
Antimalware
Malware includes a host of threats such as adware, spyware, keylogger, worms, Trojans, ransomware, and more. Unlike viruses, malware these days is about making money. Different types of malware use different tactics to obtain your credit card details, online banking credentials and other private information for nefarious purposes. With more banking and shopping transactions taking place online, special attention must be paid to antimalware.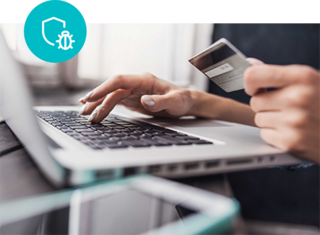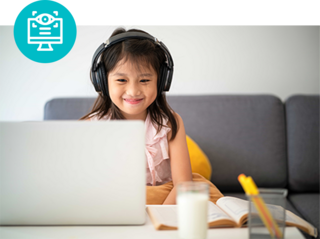 Anti-spyware
Spyware is malware that hides in your devices and secretly observes your activities, including payment information, login credentials, downloads and browsing history. This covert collection of information is aimed at initiating a variety of illegal activities such as identity theft and data breach. Spyware is easy to fall prey to and difficult to get rid of, precisely because it is unlikely you are even aware of it! Anti-spyware blocks spyware before they can be activated on your computer, keeping you and your family away from prying eyes.
Anti-ransomware
While no one wants a virus or Trojan to infect your PC, it is generally survivable. Ransomware, however, is a different story. Ransomware locks you out of your device and/or encrypts your files, then forces you to pay a sum of money to get them back. It is considered a cybercriminal's weapon of choice because it demands quick payment often in hard-to-trace cryptocurrency. Don't let yourself be put in such a situation. Choose the best anti-ransomware to prevent attacks from ever happening.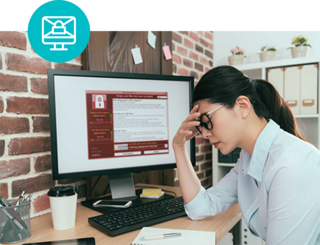 Antivirus software for up-to-date and comprehensive protection
With technology becoming an integral part of our everyday lives, there is no place for complacency. The right antivirus software will keep you and your family safe from a multitude of online and offline threats, allowing you to use your devices with peace of mind. Create a safe technology environment for your home with our range of award-winning products that go beyond the basics.