ESET is lighter and faster in many scenarios

Endpoint Security
Symantec
Endpoint protection
Ease of doing business with1
Implementation time (months)2
Resources:
(1) www.g2.com/compare/eset-endpoint-security-vs-symantec-endpoint-protection (Results retrieved 1 August 2020)
(2) G2 Implementation Index for Endpoint Security | Winter 2019
(3) www.av-comparatives.org/tests/malware-protection-test-march-2020/
(4) www.av-comparatives.org/tests/performance-test-april-2020/
(5) www.av-comparatives.org/tests/false-alarm-test-march-2020/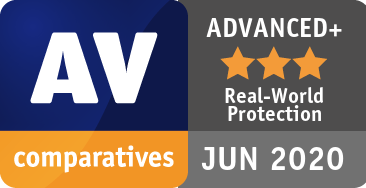 protected by ESET since 2017
more than 9,000 endpoints

protected by ESET since 2016
more than 4,000 mailboxes

protected by ESET since 2016
more than 32,000 endpoints

ISP security partner since 2008
2 milion customer base
Choose the best protection for your business
Modern multilayered endpoint protection featuring strong machine learning and easy-to-use management
Best-in-class endpoint protection against ransomware & zero-day threats, backed by powerful data security

"Runs better than ANY other AV I have EVER used, blocks the issues before the user can attempt to use the questionable files."

"I enjoy the continuous protection, automatic updates, and small size of this program in comparison to other options."

"The things I enjoy most about their products is how light they run on my clients' systems and how easy they are to manage and configure."

Based on customer reviews, through G2 Crowd surveys that asked ESET business customers to rate their experiences using ESET Endpoint Security.
Contact our sales team for discounts when switching today!
Fill out the form below or call us at 1-844-423-3738 for your competitive offer.
Next steps:
Once the form is submitted, expect a call from an ESET representative within the hour.
Initial conversation is a quick discovery call to confirm information provided in form.
Quote will be provided and assigned to Authorized ESET reseller of your choice.