Remote Security Essentials
RDP: Configuring security for a remote, but not distant future
Leveraging RDP to manage your network through a crisis? Use this detailed guide to help efficiently secure your computers from RDP attacks.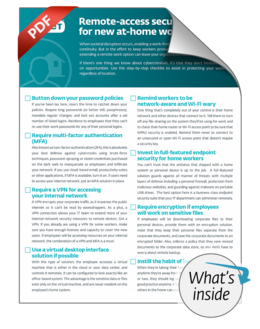 Remote-Access IT Security Checklist
For many organizations, enabling a work-from-home option is essential for business continuity. Use this step-by-step checklist to assist in protecting your workforce regardless of location.
IT Security Essentials for Your Remote Workforce
Join ESET experts to hear about the challenges posed by a remote workforce; steps to ensure security and productivity; and specific IT solutions.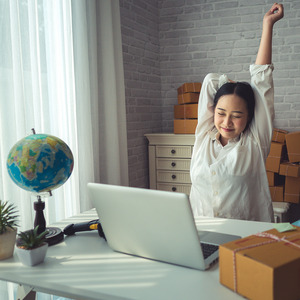 Enterprise Resources
Enterprise survey results: Covid-19's impact on companies & the digital workplace
ESET polled IT decision makers about the sudden shift to teleworking. See their key insights and results.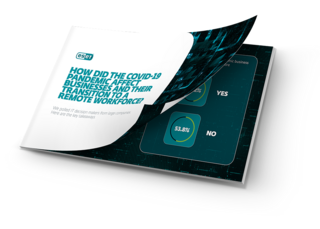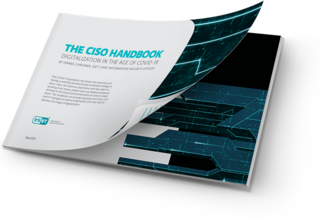 From crisis response to transformation: The role of digitalization during the pandemic and beyond
From the outset of the Covid-19 pandemic, ESET CISO Daniel Chromek had two essential tasks: Keeping employees safe, and shifting quickly to a remote workplace. See his step-by-step guide to success.
ESET recognized as "Top Player" in Radicati Endpoint Security Market Quadrant 2021
See why ESET is a market leader in protecting against advanced persistent threats and zero-days, no matter where your workforce is located.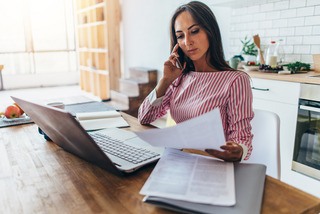 ESET Cybersecurity Awareness Training
Educate your employees with comprehensive online security awareness training from the ESET experts. Now with best practices for remote employees. Learn more
Specific solutions for remote workforce security
Perfect for your remote workforce: Deploy to Android, PC & iOS in minutes. Secure data and devices for all your employees—wherever they are.
ESET Full Disk Encryption
Keep data unreadable by unauthorized users by encrypting system disks, partitions and entire drives on PCs and laptops.
ESET Secure Authentication
Protect open source VPNs and block unauthorized access to employee devices, which are vulnerable to loss or theft, with this easy-to-implement two-factor authentication.
Improve your protection against ransomware and other threats transmitted via emails and fake websites by detecting and blocking malware before it can execute.