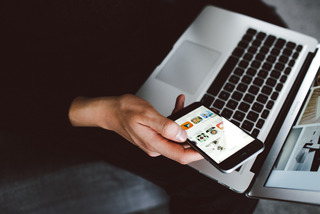 One of the reasons why we're seeing an uptick in viruses is because they're easy to download by accident. Cybercriminals are clever, and always finding new ways to hide malicious code into legitimate-looking emails, messages and sites.Whether you suspect you've downloaded a virus or not, cleaning your device regularly is good practice. It will boost its performance and speed, free up storage space and keep your personal and sensitive information safe. We can hear your questions: How do I clean up my computer? How do I cleanse my phone from viruses?
Follow these steps to remove potentially harmful viruses and malware to your computer, tablet or smartphone and learn how to arm it with the best possible protection.
#1 Install antivirus and anti-malware software
While all devices have built-in security features, these aren't sufficient to deal with the diverse range of new, emerging and existing cyber threats we're seeing today.
For the strongest protection, it's worth investing in premium antivirus and anti-malware software. The best programs to clean up PCs and Macs automatically detect and remove viruses from your device, while preventing future viruses.
For Mac and PC users, ESET Internet Security offers a real-time, multi-layered defence against a variety of cyber threats, including ransomware, spyware and identity theft. It gives you the ability to run boot-time scans, which removes any malware that's programmed to infect your device when you switch it on. If it discovers infected files, you'll be able to delete, fix or move them to quarantine.
New to antivirus software, or not ready to commit? Try ESET Internet Security for free with our 30-day trial.
For Android users, ESET Mobile Security provides the same level of security, and you can install it on multiple smartphones, tablets and laptops under one shared license.
#2 Run a virus scanner
Virus scanners do exactly that: scan for viruses while you're using your device and flag any potentially malicious code. If they identify viruses, you'll get instructions to quarantine the offending files and remove the virus from your device.
ESET Online Scanner is a free tool that offers a one-time scan to detect and remove malware, spyware, Trojans and threats from your computer. It's compatible with Microsoft Windows 10/8.1/8/7, and works synchronously with any antivirus software you might already have installed.
For full protection, consider ESET Internet Security. As part of its antivirus checklist, it constantly scans your device for suspicious activity, apps and files.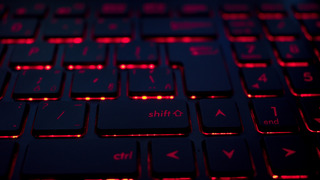 #3 Go through the files saved on your device
While the software does its job, focus on deleting any files that may be causing the virus.
This process could include:
Clearing your cache
Deleting your browsing history and data across your devices, and for each web browser you use (e.g. Chrome, Safari, Firefox).
Open your Downloads folder, and remove any apps or files you don't recognise or remember installing
Get rid of temporary files. Generally, you'll need to go to your computer Disk Cleanup option and follow the instructions to delete temporary files. This step is also the best way to clean up your computer and make it faster.
#4 Update your passwords and OS
Spring cleaning your device and cleaning up the computer isn't over just yet. Firstly, install the latest version of your device's operating system (OS), and switch on automatic updates so you don't miss another one. Manufacturers like Microsoft and Apple are constantly releasing patches to address flaws and bugs, so you want to stay on top of those software updates.
Next, change the passwords for all accounts, such as your email, cloud storage platform and bank accounts. Ideally, you should have a unique, complex password for every account, made up of a mix of numbers, letters and special characters. If you're struggling to remember so many passwords, a password manager is a useful tool. It functions as a vault to store passwords so you don't need to commit them to memory, and it can also generate complicated passwords for you.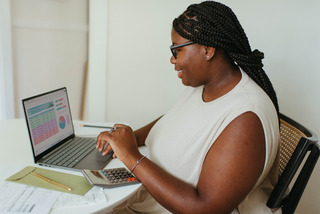 #5 Restart your device
Finally, restart your device. If your device is still slow and not running smoothly, consider restoring it to a previous backup. Choose the latest backup with a date before your device started acting up.
Still having issues? As a last resort, consider restoring your device to factory settings, which essentially means wiping all data and starting over, as if your device was brand new.
Clean up your computer or phone with the help of experts
Cleaning your devices is an effective way to remove potentially harmful viruses. For more info on how to make your computer less laggy or guidance on the best software solutions for your needs, reach out to our team now.