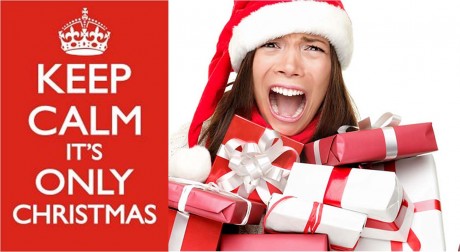 December is right around the corner! How could you not be feeling festive? Here are a few shopping safety tips to keep your festive season jolly.
With Black Friday, Cyber Monday and Christmas shopping all happening so close together there is some serious cash flying around in cyber space and everyone is searching for deals.
Here are a few tips from Mark James, ESET IT security specialist, to help you stay safe and avoid the many pitfalls of online shopping.
Tips for staying safe online
If you're entering financial information make sure the website is using a secure connection, your web page address will start "HTTPS" and should have a padlock showing it's secure. This is by no means 100% safe but it's a good start and certainly better than entering your details on a non-secure web site or page.
Before making any online purchase ensure your operating system, applications and especially your internet security product is on the latest version and has all the latest updates applied. It may be the early warning system that will flag up a dodgy website or stop you from visiting a phishing site or malware infested bargain page.
Be ultra-careful of any emails with links to low priced bargains. It's very easy these days to track the web pages you're viewing and just as easy to send you an email with a super low price for a bargain you've been hunting. Following that link could direct you to a phishing site to not only harvest your very personal information but if successful may end up with your credit card details as a bonus.
If you're using a mobile device like a laptop, phone or tablet be wary about trying to clinch that deal over public Wi-Fi. If possible try to use your mobile connection, although not 100% safe it's definitely better than connecting to the "free", possibly very unsafe, Wi-Fi out and about.
Try to use a credit card when making payments over a £100. Credit card companies must provide free protection for all items over £100 due to the consumer credit act: this means you should be able to get a refund for anything not delivered or not as described.
Have a good look at reviews for sites and services you don't recognise. If it's an amazing deal just stop a few minutes and ask yourself why it's so much cheaper. If too many people are complaining then sometimes it's not worth risking it and saving £10 or £20 pounds.
Using separate email addresses for online shopping and unique passwords will help to keep your identity safe in case they are compromised or hacked and your personal information becomes public.
Lastly always keep a close eye on your bank statements especially this time of year, be on the lookout for small transactions or amounts you don't recognise and inform your bank immediately.
Planning on getting any new gadgets during Black Friday or Christmas?
Join the ESET UK LinkedIn Group and stay up to date with the blog. If you're interested in seeing where ESET has been featured in the news then check out our 'In the news' section.