ESET's industry-leading multilayered security technology is embedded in our uniquely balanced cyber threat prevention, detection and response platform: ESET PROTECT.
ESET's reputation depends on delivering this and other high quality and future-proofed products. Providing ESET's dependable, market-leading technology also boosts your reputation, allowing you to keep your customers satisfied and loyal.
Choose the type of partnership that suits your business
Why you should partner with ESET
Channel-focused
ESET has always been a channel-focused IT security company. As a partner, you can rely on ESET's proven record of supporting its partner network.


Secure
ESET has a broad customer base, and is not dependent on a single segment or a few big clients. Consistently profitable, we're committed to our partners.


Privately held
ESET is debt-free, privately owned and not for sale. We focus on the long term, not on meeting short-term investor demands, and foster our partners accordingly.
Cooperate with the best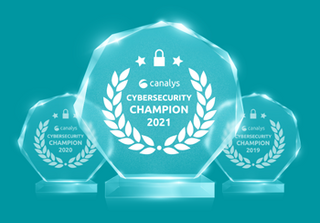 We have been awarded 'Champion' status three years in a row in the Canalys Global Cybersecurity Leadership Matrix
Become an ESET Partner
Become a trusted advisor to your customers and enjoy the wide range of benefits that comes from partnering with ESET. Just fill in this form and we will contact you:
The below form is for companies from the UK, Channel Islands and Gibraltar. If you are from another region, please submit your application to become an ESET reseller in your country here.