ESET SysRescue Live
A malware cleaning tool that runs independent of the operating system from a CD, DVD, or a USB. It has direct access to the disk and the file system, and therefore is capable of removing the most persistent threats.
Download & Create
your ESET SysRescue Live disk


Download the ESET SysRescue Live .IMG file for creating a Live USB.




Run the third-party Live USB creation tool you just downloaded, and follow its instructions to create a Live USB with the .IMG file you downloaded in step 1.
NOTE: A 1GB or larger USB flash drive is required to create an ESET SysRescue Live USB. Its contents will be erased as part of the creation process.
Scan any PC
with ESET SysRescue Live


Insert your ESET SysRescue Live CD/USB & reboot


Select "Run ESET SysRescue"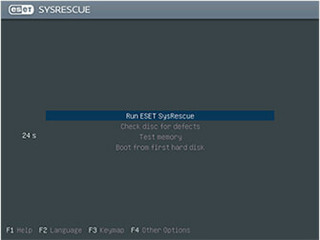 Once the program starts, click "Update" to download the latest signatures


Click "On-demand scan" and select "Smart scan" or "Custom scan"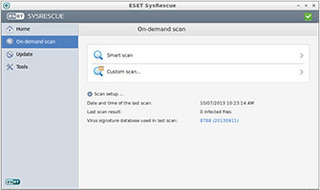 Supported Systems
Microsoft Windows® 10, 8.1 , 8, 7, Vista, XP, 2000
Microsoft Windows Server 2000, 2003 (x86 and x64),
2008 (x86 and x64), 2008 R2, 2012, 2012 R2
Microsoft Small Business Server 2003, 2008, 2011
Want full-fledged protection?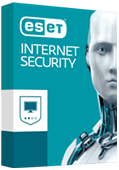 ESET SysRescue Live is only intended as an on-demand scanning and removal tool to get rid of persistent threats.
For comprehensive, real-time protection of your computer, we recommend that you download and install ESET Internet Security.