Cybersecurity experts on your side
ESET's specialized services are the perfect complement to ESET's powerful business security software solutions. ESET rapidly identifies all issues that require corrective action and offers a catalog of defined services to effectively address those issues.


Pwnie for best backdoor
Black Hat - USA 2017
Anton Cherepanov
ESET malware researcher

Welivesecurity blog award
Global #1 security blog

Almost 2 million Facebook followers


3rd place in volatility plugin contest - 2017
Peter Kálnai and Michal Poslušný
ESET malware researchers
Implementation and security services
Our highly trained cybersecurity and threat professionals are available to provide immediate response and expert training to solve technical challenges and defeat new, unknown or advanced threats.
Implementation service
Fast, seamless customer support for all new deployments or upgrades.
Security service
Extends your security intelligence from local network to global cyberspace.
We were most impressed with the support and assistance we received. In addition to being a great product, the excellent care and support we got was what really led us to move all of Primoris' systems to ESET as a whole.
- Joshua Collins, Data Center Operations Manager, Primoris Services Corporation, USA and Canada, 4,200 seats
Stay on top of cybersecurity news
Brought to you by respected security researchers from ESET's 13 global R&D centers.
Corporate blog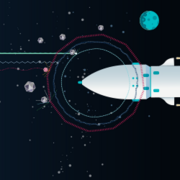 With cybercrime skyrocketing during the coronavirus shutdowns, there has never been a more important time to secure your business from potential threats. Running a business is a complicated, difficult...
Over the years, bullying has evolved and adapted to the changing world—and, unfortunately, technology now plays a significant role in many forms of bullying among young people. One third of all people...
Webinars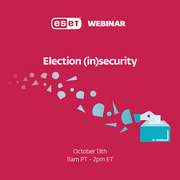 Tuesday, Oct 13, 2020
As the countdown to the U.S. presidential election continues, concerns about cybersecurity are on the rise.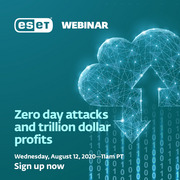 Wednesday, Aug 12, 2020
Learn about the latest advanced cyberattacks and effective defenses.