ESET Business Development
Team up with ESET
Deliver better security technology to your customers
Use ESET's award-winning technology to build innovative new security products for your customers with our Business Development program. We make it easy to conduct business, pursue sustainable partnerships and collaborate to create new value in the marketplace that results in increased joint revenues.
With 25 years of experience and more than 110 million users worldwide, we have worked with PC makers, OEMs, system integrators, independent software vendors and others to deliver fast, light and proactive security to their customers. Industry leaders like Dell and Lenovo have already discovered the value of partnering with ESET.
Why partner with ESET
What to expect from an ESET partnership:
Generate revenue with high profit margins
Expand into new markets
Enhance and differentiate your product by implementing best-of-breed antivirus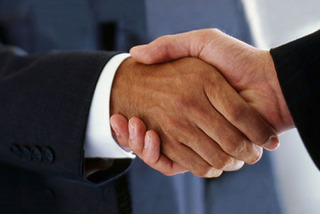 Partnership models
Technology integration
ESET's award-winning antimalware engine, one of the fastest and lightest in the industry, is perfectly suited for high-performance hardware and software applications. Use ESET's SDK and access to common APIs for rich collaborative development projects:
Appliance integration running on Windows and Linux OS
MSP and RMM tool integration
Especially well-suited for high-performance email and web gateways
White labeling/co-branding
Don't have the resources or time to build your own antimalware product? Rebrand and/or redesign award-winning ESET products instead. We can help you with your large-scale private labeling project involving:
Endpoint Security
File Security
Mail Security
Gateway Security
Pre-installation/bundling
ESET offers custom images for system builders of all sizes:
Pre-installation on desktops/laptops
Bundling with software and/or PC components
Downstream revenue opportunities
Partnership Spotlight

ClevX DriveSecurity™ powered by ESET
ClevX chose ESET's award-winning software for their new portable antivirus utility.
Now available for end users and portable USB drive manufacturers.