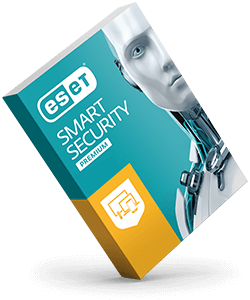 TOP BENEFIT

Ultra-secure data protection and password management
Stay protected even in case of data theft or laptop and USB key loss. Remember only one password while having them all safely under control.
Ultimate guardian


The ultimate antivirus protection
State-of-the-art antivirus technology for advanced users, a perfect balance of speed, detection and usability to protect you from all types of cyber threats


Everything you might need
Secure your digital identity and payments. Protect your laptop from theft or loss. Keep your children safe online. And countless more benefits.


Unbeatable data security
Encrypt your files and laptop. Protect them against theft or loss. Ensure secure collaboration and data sharing.




Privacy protection
Stop hackers from misusing your passwords. Bank and purchase online safely. Prevent your kids from being exposed to offensive online content.


Anti-theft
Stay safer by tracking and locating your missing computer in case it gets lost or stolen, and identify thieves via your laptop's built-in camera.


Minimal power usage
Play, work and browse the internet without slowdowns. Stay unplugged and online longer with battery-saving mode, and enjoy gaming without distracting pop-ups.


Install and forget
Easy to install, renew and upgrade, our security is also designed for simple set up of all routine tasks.
---
Maximize your digital security with myESET
Remote security check of your devices Monitor their security status in real-time and receive important notifications at all times.
Easy licence sharing Protect family and friends by sharing your digital security, still conveniently billed and monitored from your account.
Android and iOS mobile app Get immediate access to your licences and information about your security wherever you are.
Centralized licence management Renew, upgrade or update all your licences from one place.
Get your ultimate guardian today
ESET SMART SECURITY PREMIUM 2020 EDITION

System requirements & documentation
System requirements
WINDOWS
Microsoft Windows® 10, 8.1, 8, 7 with SP1 and latest KB updates installed
MAC
macOS 11 (Big Sur), macOS 10.15 (Catalina), macOS 10.14 (Mojave), macOS 10.13 (High Sierra), macOS 10.12.x (Sierra)
ANDROID
Android 4.1 and higher * (*ESTV AndroidTV 7.0 and higher)
LINUX
Debian, RedHat, Ubuntu, OpenSuSe, Fedora, Mandriva and a majority of RPM and DEB distributions
Trusted by consumers and businesses alike








Refer ESET
Help your friends and family get protected. Provide them with an extra month of ESET security with our referral programme
Looking for protection of your small office or home office?

Here is a simple yet powerful protection for all your devices.
Whether you need to protect just a few devices or your growing business, we have the right solution.