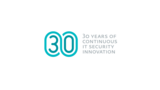 For the past 30 years, ESET has been leading the way for IT security software by constantly innovating, growing and striving for excellence.
From a small start-up business in Slovakia, to leading cyber security experts that currently stand as one of the largest privately owned security vendors in the world: ESET has grown dramatically.
At ESET, we strive to work with ethical and passionate people to build a safer online environment for everyone to enjoy
"We firmly believe that technology is only as good as the people behind it. With almost 1500 employees, we still attract the most talented, ethical and passionate people set out to use their full potential." – ESET CTO Juraj Malcho
We don't take the easy way and we have the courage to constantly push boundaries and are determined to make a difference. We value our integrity, and we encourage honesty, fairness and an ethical approach to everything we do.
Enjoy Safer Technology: Our brand promise describes what our customers can expect from us. We are here to create a secure digital world for our customers.
The products born from our original Nod 32 have developed into much more advanced security solutions in our continued pursuit to develop the best protection possible.
We are technologists at heart and our focus is on delivering integrated, complete solutions that provide the most comprehensive set of 'predict, prevent, detect and respond' capabilities on the market.
Over the past 30 years we have broadened our product range to include products which seek to protect your entire digital life: including threat intelligence, encryption, multi-factor authentication and patch management, among others.
"For the past thirty years we have been addressing security challenges of digital worlds by pioneering the use of proactive technologies and artificial intelligence. We remain focused on innovation and delivering the best security solutions on the market." - ESET CEO Richard Marko
In the UK we are focused on defending digital footprints with ESET's high-performing, easy-to-use products that can give consumers and businesses the peace of mind to enjoy the full potential of their technology.
Constantly evolving threats require us to be dynamic, with equally dynamic partners. Our trusted network of partners, distributors and resellers will help take ESET from a company just outside of the top 3 IT security vendors; to one firmly in the top 3, a brand which everyone knows and respects.
We are very proud of all our achievements over the past 30 years, including becoming the first IT security company to earn 100 Virus Bulletin VB100awards and identifying every single piece of 'in-the-wild' malware without interruption since 2003.
We are very excited to see what the next 30 years have in store for our software, our partners and us.
What are you excited to see happen with technology over the next 30 years? Let us know on Twitter @ESETUK and use the hashtag #ESET30
Join the ESET UK LinkedIn Group and stay up to date with the blog. If you are interested in seeing where ESET has been featured in the news then check out our 'In the news' section.