ESET Endpoint Protection Advanced Cloud

Multilayered technology, machine learning and human expertise combined with automated security management. Provides:
Protection against targeted attacks
Protection against ransomware
Prevention of fileless attacks
Cloud-based remote management
---
This bundled solution includes the following products
ESET's endpoint protection solutions leverage multilayered technologies in dynamic equilibrium to constantly balance performance, detection and false positives.
Provides advanced protection to all network file storage, general servers and multi-purpose servers. Ensures servers are stable and conflict-free. Limits restarts and maintenance windows to a minimum to guarantee business continuity.
Enhance your MSP offering
with Full Disk Encryption (FDE)

Help your customers comply with regulations like GDPR, HIPAA, HIPAA, or SOX
Deploy FDE with one-click along with endpoint security in one task
Manage FDE from ESET Security Management Center
Available via convenient MSP monthly billing
Manage products via the cloud
ESET Cloud Administrator web-based console enables you to remotely manage all products of your company's network security. This service gets rid of the need to buy, install or maintain additional hardware. So you reduce the total cost of ownership. It's easy to use. So you can concentrate on your important work.
All your network security management in one place
Secure access via web browser
Always the latest version – updates automatically
No need for extra hardware
Full Disk Encryption add-on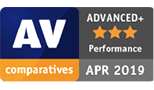 ESET #1 in AV Comparatives Performance test in May 2019.


ESET achieves highest score in SE Labs test in Q1 2019.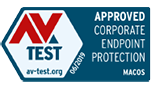 ESET Endpoint Security was named the best business antivirus for MacOS.


ESET ranked highest final score by VBSpam test in June 2019.
ESET ENDPOINT PROTECTION ADVANCED
CLOUD
Try before you buy
Register now for a free trial and to discuss your requirements with our team
ESET is a reliable security solution that is easy to manage… the business benefits from the extra protection and less downtime.
- Brian Keenes, IT Manager, Red Lea Chickens Pty Ltd
Looking for more?
Upgrade to full-service protection


As well as protecting all your computers, laptops, and file servers, make your email gateway impenetrable. ESET mail security eliminates email-borne malware at the server level, before it can do any damage.
Cloud-based management
Endpoint security
File server security
Mail security
Add data access prevention


A simple, effective way for businesses of all sizes to implement multi-factor authentication across commonly utilized systems.
Prevent data breaches
Meet compliance requirements
Easily manage authentication
Stay on top of cybersecurity news
Brought to you by awarded and recognized security researchers from ESET's 13 global R&D centers.