ESET Cloud Administrator

Cloud-managed security for up to 250 seats reduces costs and simplifies network protection.


Setup and deployment within minutes


No need for additional hardware or software


Single point of network security management



Secure access via web browser from anywhere
---


ESET Cloud Administrator was awarded APPROVED status in the AV-Comparatives Business IT Security Test 2019.


ESET Cloud Administrator and ESET Business Account meet the requirements for ISO/IEC 27001:2013 Information Security Management Standards (ISMS).
ESET security products manageable by ESET Cloud Administrator
Try before you buy
Register your company with ESET Business Account to get a free 30-day trial license for ESET Endpoint Protection Advanced Cloud including ESET Full Disk Encryption covering up to 25 seats.


Protected by ESET since 2011.


Protected by ESET since 2016.
Looking for the complete security of your network?
Recommended solutions


Cloud-based Management Console
Endpoint Protection Platform
Cloud Sandbox Analysis
Full Disk Encryption


Related products and services
ESET Dynamic Threat Defense
Cloud-based solution that helps detect zero-day threats by executing suspicious samples in a sandbox environment and analyzing their behavior.
ESET Mail Security
Powerful server malware protection, spam filtering and email scanning for all major email platforms.
ESET Endpoint Security
Award-winning multilayered technology combining machine learning, big data and human expertise.
Based on customer reviews, through G2 Crowd surveys, that asked ESET business customers to rate their experiences using ESET Endpoint Security.
---
---


"Spend less time removing infections from endpoints by not getting them to begin with."

---
Stay on top of cybersecurity news
Brought to you by respected security researchers from ESET's 13 global R&D centers.
Corporate blog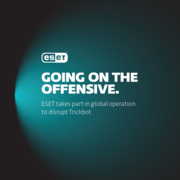 Every time a critical piece of botnet infrastructure is "shot down," thousands of machines are liberated from oppression by their cruel botnet masters.
Webinars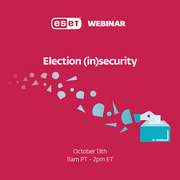 Tuesday, Oct 13, 2020
As the countdown to the U.S. presidential election continues, concerns about cybersecurity are on the rise.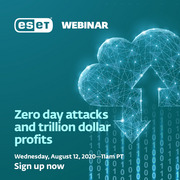 Wednesday, Aug 12, 2020
Learn about the latest advanced cyberattacks and effective defenses.