What is parental control?
Parental control allows parents to restrict their children's use of electronic devices. Restrictions typically take the following forms:
Content filters block access to age-inappropriate or other objectionable content
Usage controls place time limits
Computer-usage management restricts or enforces use of software
Monitoring tracks location and device activity
Why you need parental control
Most parents are concerned about their children's computer use for a variety of reasons. While computers have become a major part of life for kids, so are doing homework, participating in various activities and playing outdoors.
Online predators frequenting chat rooms and social pages are a concern, as is access to adult-oriented or other inappropriate sites. Sometimes innocent searches turn up not-so-innocent results.
How to discuss online safety with your kids
How ESET parental control works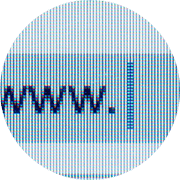 Web Guard
Allows you to block inappropriate websites and web categories; Application Guard lets you filter app access by child's age.

Fun & Games time budget
Lets you decide when kids can use their devices for play, and enables you to set maximum time usage per day.

Child Locator and Parental Messaging
Shows your child's mobile device location any time; lets you send a message which must be acknowledged to continue using the device.
Parental control can be found in the following ESET products:
Children aged 8-12 spend an average of six hours a day consuming media, with mobile devices accounting for 41 percent of screen time. Teenagers spend nine hours day consuming media, with mobile devices accounting for 46 percent.
Common Sense, The Common Sense Census: Media Use by Tweens and Teens, 2015