ESET for education
From K-12 districts to universities, ESET helps schools meet compliance regulations, address mobile challenges and protect users.
A smarter way to think about education software
Whether you're supporting legacy operating systems, creating digital learning environments, or serving tech-savvy university students, ESET makes serving and protecting schools easier than ever.
Plus, our Rip & Replace service lets you switch antimalware vendors with less time, effort and IT resources than ever before.
64% of ESET education customers see ROI within 6 months.
8 in 10 educators face security challenges of protecting students, organizational data, and IP.
96% of educators are addressing mobility, BYOD, or student-owned devices on campus in the next 12 months.

BETTER
Multiple layers of security, end-to-end protection and award-winning technology—all from a single security provider.
LIGHTER
Extremely low footprint, extremely high detection rates, low false positives—that's ESET.
EASIER
Designed to free up your valuable IT resources for vital services.
How ESET beats the competition

Prevents breaches
Safeguard patient data and Personally Identifiable Information (PII) from attacks that can damage your reputation.

Provides proactive, affordable solutions
Deploy across multiple endpoints and operating systems, including Windows, Mac, Linux and Android

Extends product life
Reduce costs by keeping legacy systems and hardware running smoothly with ESET's low system demands.

Streamlines management
Oversee your entire network—workstations, servers and mobile devices—from a single console.

Supports customization
Build custom reports using your own variables or choose from hundreds of out-of-the-box reports.

Speeds up processes
Keep users happy and systems running fast with ESET's light footprint—no more slowdowns or interruptions.
Customer stories
We were looking for a small footprint on the desktop, easy deployment with centralized management and, most importantly, trusted threat detection and mitigation with reporting.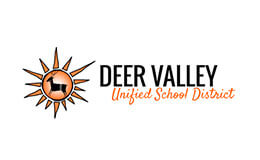 School security simplified

Bring your own device
Protect your school's BYOD users and minimize malware threats introduced by outside sources.
Learn More

Protecting research
Full disk encryption safeguards your staff's IP as they conduct valuable research projects and drive new innovations that fund your schools.
Learn More

Compliance
Easily achieve and maintain compliance with regulations, including FERPA, CIPA, PCI, and HIPAA.
Learn More
Build your solution
Our ESET specialists are here to help you customize the right security bundle for your business.