For maximum cybersecurity assurance,
trust deployment and upgrades to ESET

ESET Deployment and Upgrade is designed to help install and configure specific ESET products in your environment so that you can be sure they will work optimally from day one.
This high performance service reduces the overall complexity associated with deployment of a new endpoint solution and ensures business continuity. Protected and implemented by ESET digital security, your business can fully benefit from and rely on the progress new technologies enable.
Resources and expertise
Get a correctly set up and efficiently running environment for ESET business security products. With ESET taking care of deploying and setting up cutting-edge digital security products, you are free to focus your organization's resources on its core business.
Compliance

Having a trusted vendor such as ESET deploy optimized cybersecurity products will help your organization to ensure it complies with data security and other regulations.
Responsiveness
Get help 24/7/365 from our Premium Support service. Speak to specialist who knows our technology and your security environment. Prioritized access to ESET HQ experts and even development teams.
Business continuity
Deploying and/or upgrading products according to a precise schedule determined by dedicated specialists assures greater business continuity and organizational satisfaction.


protected by ESET since 2017
more than 9,000 endpoints


protected by ESET since 2016
more than 4,000 mailboxes


protected by ESET since 2016
more than 32,000 endpoints


ISP security partner since 2008
2 milion customer base
Explore our solutions
Deployment and Upgrade can be purchased as a part of the service solutions.
ESET PROTECT MDR
Combining the skills of ESET's world-class security research teams and the cutting-edge technology of ESET's IT security products.
Guaranteed, fast response times
Business continuity ensured
Skilled ESET personnel to manage your security
Deployment and Upgrade can be used for these products
ESET Endpoint Solutions for Windows, Mac, Linux, and Android
ESET Inspect
ESET Server Security for Microsoft Windows Server
ESET Mail Security for Microsoft Exchange Server
ESET Security for Microsoft SharePoint Server
ESET Secure Authentication
ESET Full Disk Encryption
ESET Endpoint Encryption
ESET Cloud Office Security
ESET LiveGuard Advanced
ESET PROTECT
ESET PROTECT Cloud
Committed to the highest industry standards
What customers appreciate
Stay on top of cybersecurity news
Brought to you by awarded and recognized security researchers from ESET's 13 global R&D centers.
Corporate blog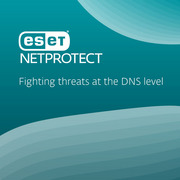 The DNS, the internet's address book, has long been plagued by malicious domains with little hope for effective recourse against this abuse by its bookkeepers: the registrars. ESET brings its...
Webinars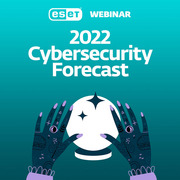 On-demand
Join the conversation about news, trends and predictions.
Thursday, October 28, 2021
Every 40 seconds, a business falls victim to ransomware.
We Live Security blog
Here are some of the most common ways hackers can get hold of other people's credit card data – and how you can keep yours safe
The post 5 ways cybercriminals steal credit card details appeared first...
As Instagram tests a new age verification tool, what are some of the concerns when it comes to confirming someone's age on the internet?
The post Instagram's new age verification tool – Week in...