ESET Professional Services
ESET® Professional Services complement ESET's powerful business security software solutions. Tap into the tools and knowledge of our team to diagnose and solve the unique information security challenges of your business.
By understanding the technologies you employ, the resources you manage and how they need to secure and support your business, we can quickly identify issues that require corrective action. To address those actions, we offer a catalog of defined services, from implementation and customization to training and support. Each engagement has a defined life cycle, and can be completed either onsite or remotely.
Our mutual goal is the same: to see that you get the most out of your investment in ESET information security products through professional consulting regarding computers and software.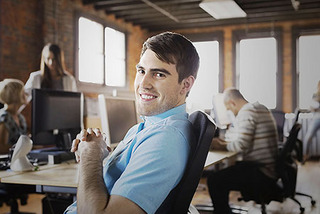 ESET Solutions for Businesses
ESET bundled business solutions are flexible and scalable to adapt to any IT environment.
To help you choose the bundle that best fits your business, the Professional Services team is ready to assist, and can also handle the deployment to take the load off your IT staff.
Learn more about ESET business bundles
Deployment
Computer software consultation
Health check
Malware
Knowledge transfer
Our ESET specialists are here to help you customize the right security bundle for your business.