ESET Mail Security for Microsoft Exchange Server

Provides an additional layer of security to organizations that want to prevent threats from ever reaching their users. Ensures multilayered security of the host itself with:








Optional cloud sandbox analysis
---
Multilayered protection
The first layer works with our proprietary antispam technology, which filters spam messages with close to 100% accuracy as confirmed by third party testing. The second layer is our antimalware scanner, which detects suspicious attachments. An additional layer can be implemented in the form of a cloud sandbox with ESET Dynamic Threat Defense.
Robust quarantine management
When an email has been quarantined by ESET, the user generally receives a notification. The user can then either delete the email or release it.
However, administrators also receive frequent summary reports of all the emails that have been quarantined, and which users have released or deleted emails. The admin can change notification rules so that users do not receive notifications, thus giving the admin decision-making power over releasing or deleting suspicious emails. If a user is expecting an email that has been quarantined, he or she can request that the admin release it.
Proprietary technology
ESET Mail Security solutions use in-house developed antispam, anti-phishing and host server protection, combining machine learning, big data and human expertise into one award-winning mail security platform.
PROBLEM
Ransomware tends to enter unsuspecting users' mailboxes through email.
SOLUTION

ESET Mail Security evaluates the attachment to determine whether it is malicious, unknown or safe.
ESET Mail Security evaluates whether specific email rules were entered by an administrator to prevent certain attachment types or sizes from being sent to users.
If ESET Mail Security is unsure of the potential threat, it can forward the attachment to the additional solution, ESET Dynamic Threat Defense, for analysis.
Dynamic Threat Defense analyzes the sample in a cloud sandbox, then submits the result back to Mail Security within minutes.
If the file was found to be malicious, ESET Mail Security automatically destroys the email that contained the malicious content.


Protected by ESET since 2011.


Protected by ESET since 2016.
The ESET difference
Antispam
ESET's proprietary award-winning engine prevents spam from ever reaching your users' mailboxes. Includes SPF and DKIM validation, backscatter protection and SMTP protection.
Antimalware
Our second layer of protection built into ESET Mail Security provides detection of suspicious or malicious attachments to prevent users from being infected.
Anti-phishing protection
Prevents users from accessing web pages known for phishing by parsing email subject lines and content to identify URLs. URLs are then compared against phishing database and rules to determine whether they're safe or malicious.
Hybrid Office 365 scanning
Supports businesses who utilize Microsoft Exchange in a hybrid setup.
Rules
ESET's comprehensive rule system allows administrators to manually define email filtering conditions and actions to take with filtered emails.
Web-based quarantine
Emails are automatically provided to users about spam emails that were quarantined. Users then have the ability to log in and manage their own spam emails, rather than this task being the sole responsibility of the administrator.
ESET MAIL SECURITY
FOR MICROSOFT EXCHANGE SERVER
Get started
We'll design a personalized offer to fit your requirements.
Or, you can purchase this product online as part of ESET security bundles. Learn more
Try before you buy
Experience ESET products including ESET Full Disk Encryption for 30 days with a free trial, to make sure they suit your needs. All you need is ESET Business Account.
Operating systems:
Microsoft Windows Server 2016, 2012 R2, 2012, 2008 R2, 2008, 2003
Microsoft Small Business Server 2011, 2008, 2003
Mail Servers:
Microsoft Exchange Server 2016, 2013, 2010, 2007, 2003
Compatible with ESET Security Management Center and ESET Remote Administrator 6. See more information about remote management compatibility.
Looking for additional solutions?
Related enterprise-grade solutions


Security Management Center
Endpoint Protection Platform
Cloud Sandbox Analysis
Related products and services
Based on customer reviews, through G2 Crowd surveys, that asked ESET business customers to rate their experiences using ESET Endpoint Security.
---
---


"Spend less time removing infections from endpoints by not getting them to begin with."

---
Stay on top of cybersecurity news
Brought to you by respected security researchers from ESET's 13 global R&D centers.
Corporate blog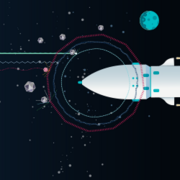 With cybercrime skyrocketing during the coronavirus shutdowns, there has never been a more important time to secure your business from potential threats. Running a business is a complicated, difficult...
Over the years, bullying has evolved and adapted to the changing world—and, unfortunately, technology now plays a significant role in many forms of bullying among young people. One third of all people...
Webinars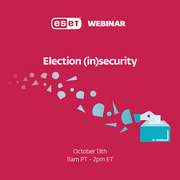 Tuesday, Oct 13, 2020
As the countdown to the U.S. presidential election continues, concerns about cybersecurity are on the rise.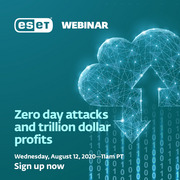 Wednesday, Aug 12, 2020
Learn about the latest advanced cyberattacks and effective defenses.