Your security is only as strong as your weakest link.
Educate your employees with our online training and certification.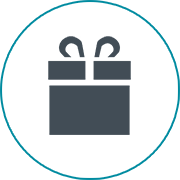 Free and simple
Free online training in under 2 hours gives employees everything they need to know to protect your network.
On demand
Online training is available at any time on demand, or download our presentation and customize your own program.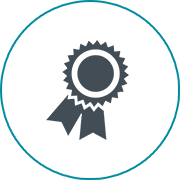 Includes certification
Document employees' progress with certifications and badges for successful completion.
Training overview
With user-friendly terminology and tips, this flexible, on demand Cybersecurity Awareness Training covers everything employees need to know to keep your business' data and devices safe.
Threats Overview: Malware, phishing & social engineering
Password Policies: Best practices; 2FA and how to use it
Web Protection: What to look for; what to avoid
Email Protection: What to look for; what to avoid
Preventive Measures: Best practices for security at home and business
How it works
Sign up now and you'll receive everything you need to deploy training within your organization, including:
Training overview: Walk through training materials with a quick 2-minute video.
Downloadable materials: Download the full presentation or customize for your organization.
Internal communication templates: Full instructions to roll out training to employees.
Certificate: Instructions on how to track and document training completion.
Note: Closed captioning in English is available within the cybertraining. Instructions are provided upon registration.
See the 5 things to do right now to help protect your data after the breach.